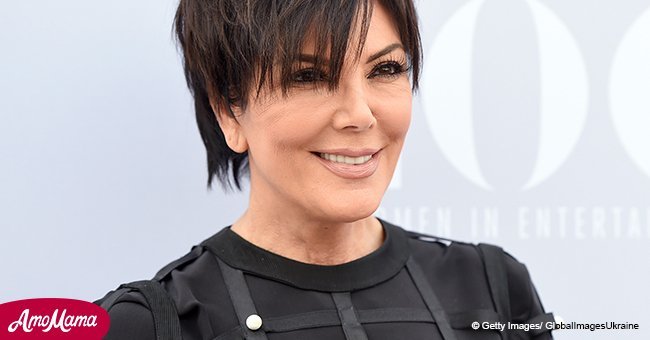 Kris Jenner reportedly makes a frank confession about granddaughter Stormi's name
Reality television star Kris Jenner recently revealed that she is not happy that Stormy Daniels is making the news due to her similarity to granddaughter Stormi's name.
AmoMama brings you the interesting news that Kris Jenner is not happy that Stormi's name is similar to adult star Stormy Daniels who has been in the news of late according to a March 28, 2018, post by PopCulture.
The world was surprised last month when Kylie Jenner announced that she had given back to her daughter Stormi Webster. The twenty-year-old chose the name Stormi and apparently Kris Jenner was happy with her granddaughter'a name - at first.
However, things have changed since adult film star Stormy Daniels has been making the news. The extreme similarity between Stormy and Stormi seems to have turned Kris Jenner off of the name .
According to an insider that spoke to Radar Online,
'Kris Jenner thought the name 'Stormi' was cute for Kylie's baby back in February when she was born, but now she hates it!'
Kris and Kylie Jenner are reportedly not too happy to see Stormy Daniels in the headlines lately, as they feel it draws an unwanted association to newborn Stormi Webster. Stormy Daniels whose real name is Stephanie Clifford claimed to have a sexual encounter with President Trump in 2006.
That would put the encounter at just a year after his marriage to Melania and a month after the birth of his youngest son Barron. Stephanie Clifford aka Stormy Daniels has come out in recent months claiming that Trump and his associates have bullied and made her sign NDAs to cover it all up.
Of course, the news and the lawsuit have been sending shockwaves and caused a ruckus all around the country. For the Kardashians however, it means that baby Stormi will for the time being be associated with a pornstar.
'Names are a huge thing in the Kardashian-Jenner family. They wait weeks to release the names of their babies, so they can run to the copyright office and protect it for future licensing deals'

The insider continued
'It's really kind of funny that another 'Stormy' came along and made it the most famous porn star name in the world'.
However, it is not that hilarious to Kris Jenner who is ruing Stormy Daniels' timing.
'She's horrified and is hoping the scandal will go away so their Stormi can reclaim the name. Baby names are money to them, and this name was just bad timing, let's face it'.
Stormi Webster will just have to deal with her famous pseudo-namesake.
Please fill in your e-mail so we can share with you our top stories!