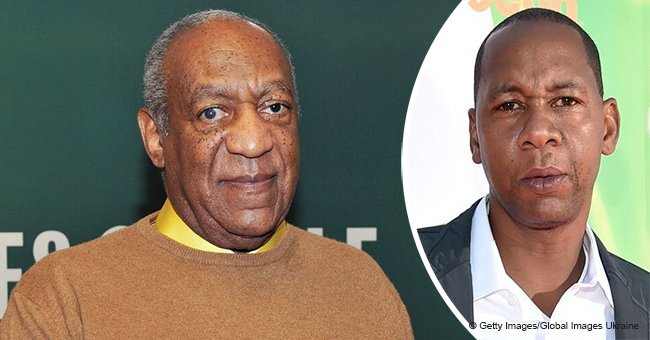 Mark Curry suffered terrible burns and considered suicide. But Bill Cosby stopped him
- Celebritist has learned from 'Today' that Mark Cooper from 'Hangin' with Mr. Cooper' revealed that he contemplated suicide after an accident.
- He suffered terrible burns in an accident in his California home which left him in an induced coma for three days.
- The actor and comedian said he would have succeeded in committing the suicide but his friends stopped him.
Do you remember the 'Hangin' with Mr. Cooper' sitcom that was aired from 1992 to 1997?
If you were a fan of the ABC sitcom, you definitely remember the lead star, Mark Cooper himself.
Mark Cooper was the ex-basketball player who turned teacher.
Mark Cooper, professionally known as Mark Curry has put smiles on many faces through his work but we almost lost him.
He is now a fifty-six-year-old actor, comedian, and host.
He has also appeared in many other television shows and films.
The California-born actor revealed what many people did not know although many knew about his accident which almost changed his life.
The comedian revealed that if it wasn't for some of his comic friends he probably would have committed suicide last spring after a freak accident landed him in the hospital with second-degree burns.
He suffered burns over eighteen percent of his body including his arm, back and side after a falling can of spray starch ruptured and sparked a fire in his California home.
It was so serious that the doctors put him in a medically-induced coma.
Curry said after he woke up from the coma,
'It was so bad ... that pain was so excruciating that I just threw it out.'
According to him, his life almost came to a standstill after the accident and he had to spend months at home while he recovered.
He then decided to commit suicide by overdosing himself with his pain medication.
Curry changed his mind following talks that he had with some of his funny friends like, Bill Cosby and Sinbad.
He said,
'They made me laugh, and that helped a lot.'
He also said about Cosby,
'He told me to keep my head up and be strong. I started crying when he was on the phone. After I got off the phone with him, I walked for the first time since the accident. I got up onstage (at a San Francisco comedy club) three, four days after I got out of the hospital.'
We are glad that the actor got the help and support he needed.
Do you think Mark Curry might have succeeded taking his own life if he did not have his friends around him?
Source: Today.
Please fill in your e-mail so we can share with you our top stories!