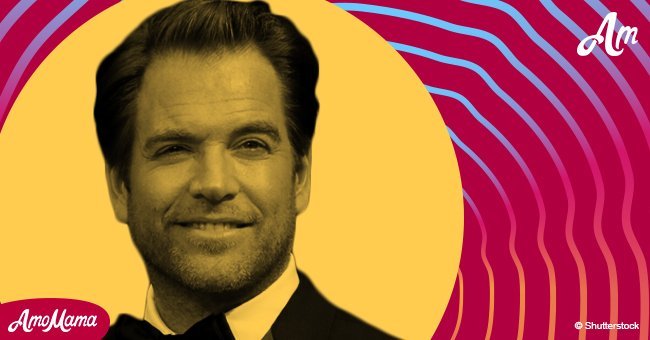 'NCIS' star Michael Weatherly's son is 22 years old and looks just like his handsome father

It looks like there is a second generation of Weatherly heartbreakers.
Actor Michael Weatherly's been capturing the hearts and imaginations of millions of fans since he first appeared in Dark Angel in 2000 as Logan Cale; then from 2003–2016 he was the cheeky Anthony DiNozzo in NCIS.
In 2017, Weatherly finally headed the cast of his own show as Dr. Jason Bull in Bull, a series about a trial scientist whose expertise is picking juries, revealed E!Celebrity.com on the 28th of March.
But more than a TV star and an actor, Weatherly is a family man. He fell in love and married fellow actress Amelia Heinle in February 1995.
The two have a son together - August Manning Weatherly, 22 - who is as handsome and as charming as his famous dad. August went through a difficult time when his parents split, confesses his father, but now the family is closer than ever.
"I kept looking out of the corner of my eye and seeing this ravishing, gorgeous beauty."
Michael Weatherly, E!Celebrity.com on the 28th of March.
The couple divorced in 1997, and Weatherley was later engaged to actress Jessica Alba in 2000, but the relationship ended amicably in 2003.
In 2007, Weatherley met Bojana Jankovic, 37, who is not an actress. The lovely Bojana, who captivated Weatherley at first sight is a doctor.
The beautiful Bojana is an internist at Cedars-Sinai Health Associates and Cedars- Sinai Medical Group. Bojana was born in Serbia but is now a resident and citizen of the USA.
Weatherley confesses that the failure of his first marriage made him determined to be a better man, and a good husband and father.
The couple has two children: Olivia born in 2012, and Liam born in 2013.
Please fill in your e-mail so we can share with you our top stories!