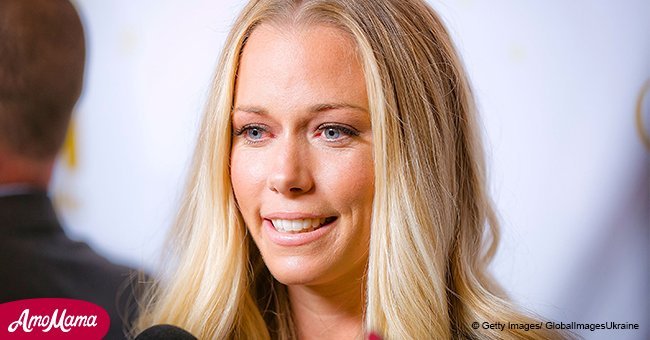 Kendra Wilkinson reveals emotional breakdown she suffered before pic minus wedding ring surfaced
She previously admitted to having marital problems with her husband. Now, she posts a selfie without any wedding ring.
Reality Star Kendra Wilkinson had been posting ambiguous messages on her social media. This comes a month after she confessed that she and her husband, Hank Baskett, have been having issues at home.
Too Fab suggested that the star is clearly facing a lot of issues.
On her Instagram story, Wilkinson had expressed her worries and problems by sharing black-and-white selfies with unclear texts over her face.
The Girl Next Door star had admitted that she and NFL star Baskett have been having issues ever since his infidelity became public in 2014.
An already-deleted Instagram post from Wilkinson showed her responding to a tabloid article regarding her marriage.
Wilkinson went on to slam the people who have been making stories that her and Baskett's marital problems are all fake and just for the show.
She clarified that they were indeed having issues.
She also explained how much her life has been affected by being on reality TV for 13 years. She described her show as something that began as a comedy and turned into a drama, which was something that had taken its toll in her personal life.
Wilkinson said that her friends and family are all aware of her problems with Baskett, as well as her producers and the network itself.
She ended the post by saying she hoped to bring back the old and fun Kendra her fans have grown to love.
Recently, she posted a photo of herself on Instagram, which further causes speculation from the public.
On the photo, she can be seen posing for a mirror selfie. Fans were quick to point out that she was not wearing her wedding ring. This had let the public to believe that the couple may not have solved their problems after all and have chosen to just go their separate ways.
Please fill in your e-mail so we can share with you our top stories!