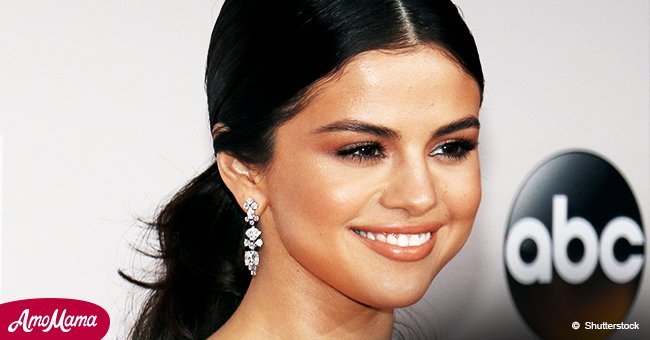 Selena Gomez reportedly has a new crush she met while skating days after split with Bieber
Did the actress-singer find a new man while on a "break" from on-off boyfriend Justin Bieber? She was on a night out on town on March 27 and apparently, she had so much fun.
Selena Gomez enjoyed her night out with friends at Moon Light Rollerway in LA but reports say that she had some alone time and some guys hit on her and she supposedly liked it. AmoMama gathered info from Hollywood Life.
Following her recent split with Justin Bieber, Selena went out with her friends but an eyewitness at Moon Light Rollerway said that she was skating on her own too.
"Selena was really keeping to herself most of the night and just wanted to have fun on her own. She rarely talked to her friends while she was skating as well. It really seemed this was a way for her to just unwind and separate from the day and not really talk to anyone. It wasn't that she was in a bad mood, it clearly seemed she wanted to be in her own world and for the most part nobody bothered her and everyone skated and had their own fun."
But then a few different guys went up to her when she grabbed some snacks.
"Since the place is very small, there were definitely people that noticed her and she gladly greeted fans with a smile. She also got her junk food on and definitely had some candy and nachos while she was there. And that is when a few guys in line tried to hit on her. You could see that she enjoyed it, but it didn't get any further than the concession stand, as she went back on the rink to skate the night away."
It's certainly good that there are many guys she can choose from whenever she is ready to get back to the dating scene. Or maybe she'll reunite with the Sorry hitmaker.
Chime in the comments below and let us know what you think of this Selena news!
Please fill in your e-mail so we can share with you our top stories!