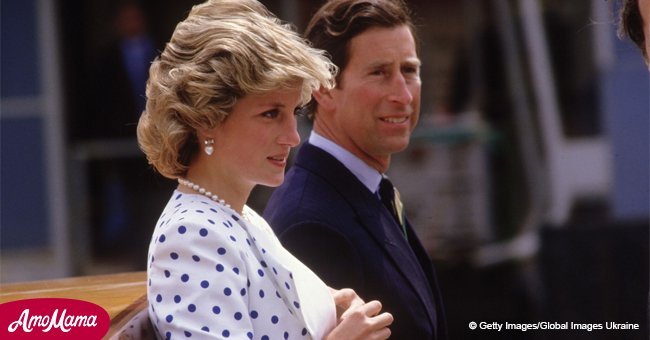 Princess Diana reportedly had secret dates with a famous rockstar, Royal buttler claims
The People's Princess had a romantic affair with a famous musician, a reality star has claimed.
As reported by New Idea, the late Princess Diana had secret trysts with rockstar, Bryan Adams.
Real Housewives of Sydney star, Lisa Oldfield, made the revelation based on her previous conversations with Paul Burrell, Diana's former butler.
Oldfield and Burrell both appeared on reality television series, I'm A Celebrity... Get Me Out Of Here! Australia.
Speaking to KIIS FM, Oldfield said: "Yeah, Diana and Bryan Adams hooked up in the mid-90s. Apparently, Paul used to sneak him into Kensington Palace in the boot of his car."
This report is nothing new. Adams' ex-girlfriend, Cecilie Thomsen, spoke of the issue in 2003.
She told Danish publication, Billed Bladet, that she believed Adams had an affair with Diana, who had a troubled marriage with Prince Charles at the time.
Thomsen said Burrell and Adams had the same circle of friends.
"The first time Bryan met Diana I wasn't invited. Ours was a stormy relationship and Bryan's affair with Diana didn't make it easier," Thomsen was quoted as saying.
Queen Elizabeth II is said to have ordered the official end of Princess Diana and Prince Charles' marriage.
Charles and the late Diana married in 1981. For 11 years, they endured a tumultuous marriage.
The Queen and Prince Philip were disappointed over how the highly hyped marriage had turned out.
Both Diana and Charles were said to have engaged in extra-marital affairs.
Their deteriorating marriage became a public scandal. After their separation was announced, Diana went on to talk about her ill-fated marriage in a media interview.
She talked about her own infidelity as well as Charles's affair with Camilla Parker Bowles.
In August 1996, the divorce was finalized. But it wasn't the end of the drama.
A disagreement ensued over Diana's title. The Queen reportedly wanted to let Diana keep the style of her royal highness. But Charles wanted Diana to give it up.
In the end, she was given the title Diana, Princess of Wales. Consequently, Diana had to curtsy even to her own children.
Please fill in your e-mail so we can share with you our top stories!