Matthew McConaughey is spotted with his three young kids who are his exact mini-me's
The sports fan attended a gof tournament with his whole family and appeared to be eager to impart in them his love for the game.  
Matthew McConaughey recently attended the World Golf Championships-Dell Technologies Match Play in Austin, Texas and he was the picture of a perfect father enjoying the event with his whole family.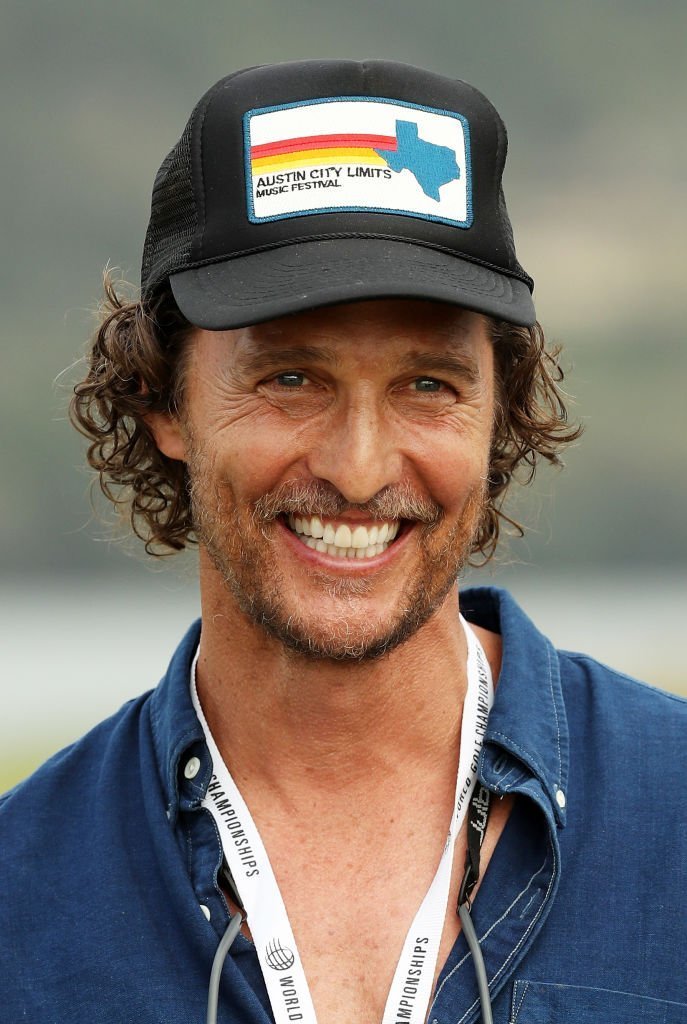 Staying close to the sidelines while watching the sport, the 48-year-old beamed as his wife and three children who are his exact mini-me's stood by his side taking in the scenes.  
The award-winning actor was casually dressed in a blue buttoned-down shirt and dark khaki pants while sporting a salt-and-pepper beard and a growing moustache. He completed his look with a baseball cap and a pair of sunglasses strapped around his neck.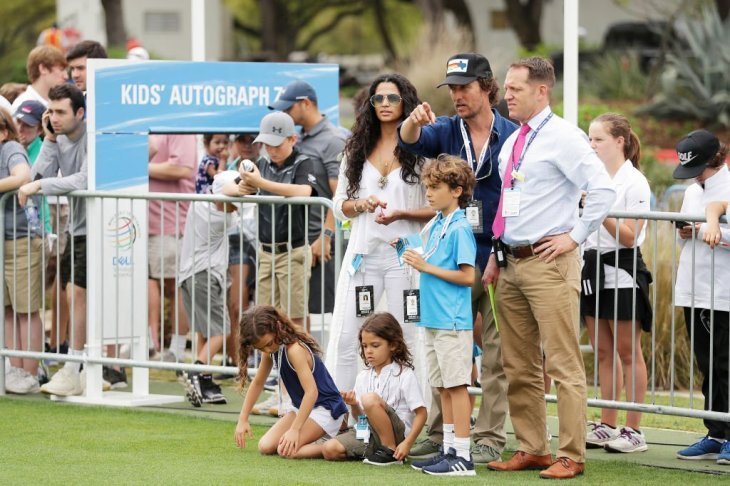 Meanwhile, his beautiful wife of five years, Camila Alves, was a heavenly apparition in an all-white ensemble of jeans and a flowy blouse. Their children, Levi, 9, Vida, 8, and Livingston, 5 were sportily clad in shorts and sneakers as they held their parents' hands while watching the golfers pass them by. 
According to the Daily Mail, the family were specifically in town to witness the popular sports tournament.  It seems Matthew was excited to imbibe in his children his enthusiasm over the sport. At one point, he was photographed appearing to explain what was going on to his children as they curiously listened to him.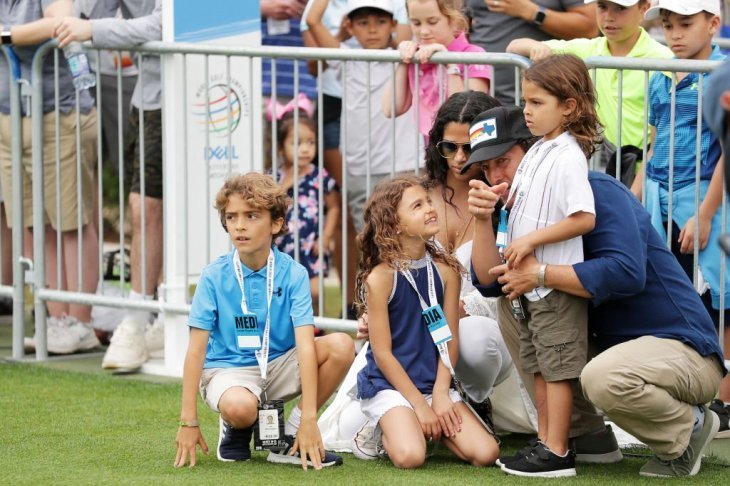 Later in the day, the sports fan was also spotted shaking hands with Bubba Watson who's a two-time winner of the event.