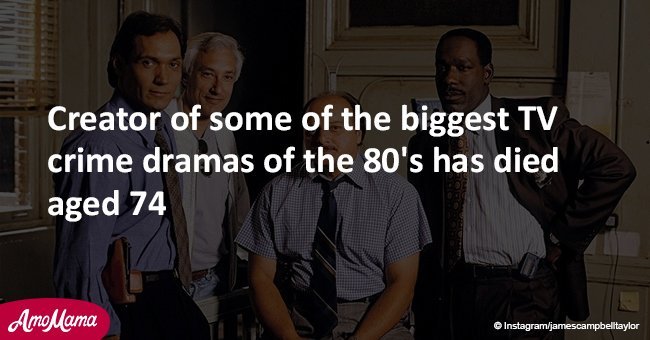 Creator of some of the biggest TV crime dramas of the 80's has died aged 74

They say that, in life, one must do what makes him or her happy because that is the only way to be successful. Steven Bochco certainly knew how to do it.
The television writer and producer climbed his way to the top after graduating from college, but he never bent over for anyone. Unfortunately, he passed away on Sunday, April 1, 2018.
Bochco, who became known for his unwavering nature and strong will, succumbed to leukemia, which he had been battling since 2014, as reported by the Hollywood Reporter.
The late 74-year-old received a stem cell transplant from 23-year-old Jon Kayne in late 2014, but it only served to prolong his life a little. In 2016, they were able to meet for the first time.
"Steven fought cancer with strength, courage, grace and his unsurpassed sense of humor. He died peacefully in his sleep [at home] with his family close by."
Phillip Arnold, Hollywood Reporter, April 1, 2018
Bochco was a 10-time Primetime Emmy Award winner and was responsible for bringing realism into every project that he worked on, such as Hill Street Blues, L.A. Law and NYPD Blue, just to name a few.
According to the source, he acknowledged that he was hard to work with, but it was all due to his immense passion for his craft. He just wanted some room to bring his stories to life.
The acclaimed writer was born in New York City on December 16, 1943, and attended the High School of Music and Art in Manhattan, where he pursued singing. Later, in 1966, he graduated from Mellon University, in Pittsburgh, with a theater degree.
As reported by the Hollywood Reporter, Bochco started working at Universal, where he was steered to write for television. That wasn't his original plan, but he played along and ended up becoming one of the most influential men in the business.
Please fill in your e-mail so we can share with you our top stories!