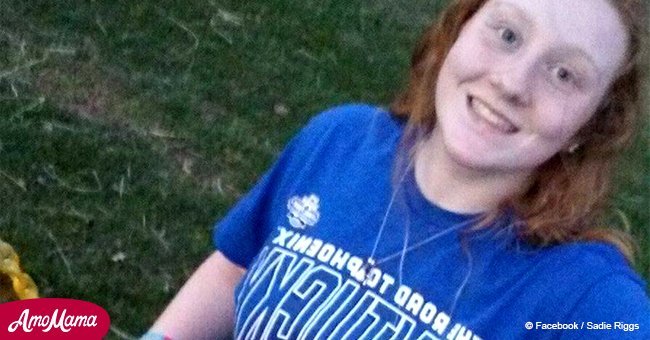 Family of teen who killed herself has message for bullies in her obituary
A lot of parents have lost their children to bullying.
In Bedford, 15-year-old Sadie Riggs took her own life on June 19, 2017, after suffering from bullying at her high school, as reported by American Web Media.
Her grieving loved ones wrote a heart-breaking obituary for the teenager. The obituary struck a chord with so many people.
The viral post started by introducing who Sadie was. The girl was born in Bedford on December 4, 2001.
She committed suicide by hanging herself on June 19, 2017. She is survived by her father, Eric Riggs; stepmother, Alicia Smith; her biological mother, Beverly Riggs; and her aunt, Sarah Smith.
Her family described her as 'a sweet and loving girl'. A member of the Solid Rock Christian Fellowship Church in Bedford, Sadie loved playing softball, reading, drawing and listening to music.
The obituary then revealed that Sadie suffered at the hands of bullies at school.
'For a young lady so excited about going to the High School things sure went terribly wrong for her,' read the obituary.
Addressing the bullies, Sadie's loved ones wrote that they effectively made Sadie feel worthless.
The grieving family then expressed hope that the bullies will change their ways. They didn't want the bullies to feel the pain caused by Sadie's passing.
'To all the bullies out there, I just want you to know that as much as we despise your actions never, ever do we wish for you to feel the paralyzing pain that engulfs our bodies,' they wrote.
The obituary ended with a powerful plea: 'In lieu of flowers, the family of Sadie asks that you be kind to one another.'
Deeply moved, several mothers have shared the obituary online.
Bullying has taken away so many young lives. A lot of parents have asked for stricter measures against bullying at school in recent years.
Please fill in your e-mail so we can share with you our top stories!