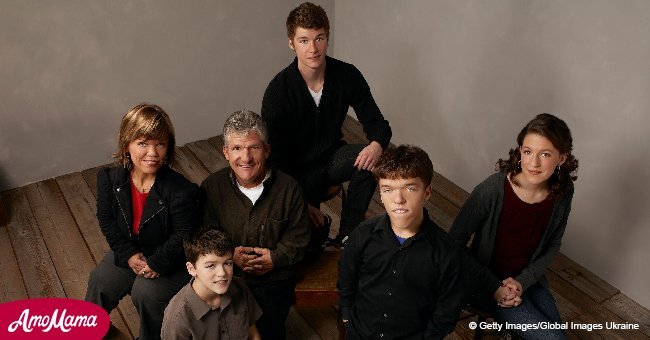 'Little People Big World' Tori Roloff shares the sweetest snaps of her baby boy's first Easter
One of the most special aspects of having a baby is that parents can enjoy a lot their time to celebrate special dates and holidays such as Easter.
Zach and Tori Roloff know it and they made sure that their son, Jackson, had fun during his very first Easter. Tori took her time to upload to her Instagram account photos of what they did on April 1, 2018.
According to In Touch Weekly, she uploaded two different posts. The first one was a slideshow with a group of pictures that showed Jackson playing with some Easter eggs on the grass of the Roloff Farm.
Other members of the family and a couple of friends of the couple also appeared on the post playing some games and having a great time during the world-wide known celebration.
Tori captioned it thanking all people who joined them that day and sent a special 'thank you' to Amy Roloff for preparing the 'amazing food' for everybody.
She ended up her comment pointing out that it was a great way to celebrate the 'Savior' as He was alive and they were all so blessed for it.
The second photo uploaded by the family showed Tori, Zach, and Jackson posing in front of the camera with flowers and a small balloon that read 'Happy Easter.'
She captioned it wishing her followers a happy Easter, as well, and pointing out that the tomb was empty because He rose, referring to the story written in the Bible about Jesus Christ resurrection.
Other posts that Tori has done on Instagram set clear that Jackson is a busy boy at just 10 months old. Apart from successfully finding the Easter eggs, it was revealed that he started learning how to swim.
The first photo showed Tori holding Jackson in front of the pool and the second one portrayed him sitting on the pool.
His face expressions set clear that he was very excited about being there with his mother. Even though Jackson was born with the same type of dwarfism his father has, Tori and Zach will not let the diagnosis hold back their son.
'You have to encourage a dwarf child a little more because it will take them five steps to do what others can do in two.'
Please fill in your e-mail so we can share with you our top stories!