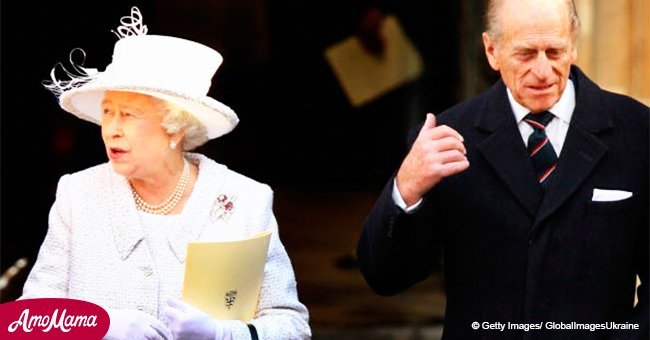 Prince Philip is in the hospital and will have surgery today

Buckingham Palace confirmed that the 96-year-old Duke of Edinburgh had been admitted to a London hospital for hip surgery.
Prince Philip retired from duty in 2017, and his last public appearance was in August when the Royal Mint released an official coin in his honor.
As reported by Vanity Fair, the Duke was hospitalized for an infection late last year. He had enjoyed good health for most of his life but suffered a blocked artery in 2011 and a bladder infection in 2012.
His hip-related troubles begin in March 2018, and he could not attend the Easter church service at St. George's Chapel with Queen Elizabeth, Prince William, and Kate Middleton.
According to Sky News, he has missed several other official engagements due to his health issues, including the Maundy Service on March 29, 2018.
His surgeon, Scarlett McNally, told reporters that "any operation and any anesthetic carries some risk," but added that the Prince's long history of good health is an advantage.
"What is most important is someone's fitness, as in their heart and lung fitness, how much exercise they do and how well nourished they are."
Scarlett McNally, Sky News, April 4, 2018.
Once the surgery has been carried out, Prince Philip's medical team will implement a plan to assist with his recovery. It will include anesthetics and physiotherapy.
Prince Philip was lauded for his fitness and good health. His health concerns only started to trouble him in 2008, and he was admitted to hospital for a chest infection at the age of 87.
Three years later, he was hospitalized for chest pains and was discharged four days later after surgery. In 2012, he battled a bladder infection but was discharged after five days.
The infection returned later that year, and he underwent exploratory surgery in 2013. He was discharged after eleven days and enjoyed four years of good health before being hospitalized again in 2017.
Please fill in your e-mail so we can share with you our top stories!