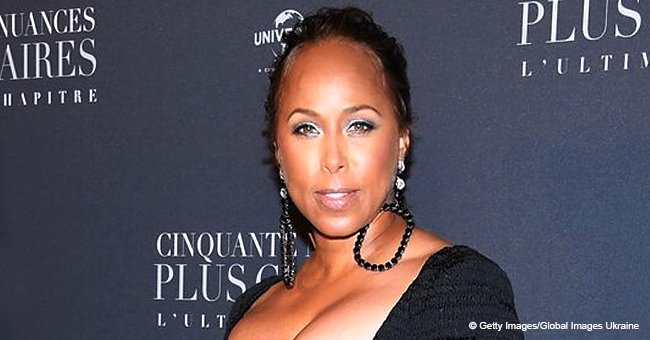 Steve Harvey's wife has kids with criminals & was allegedly romantically linked with her bodyguard
- AmoMama brings you reports detailed from 'Straight From the Tea' and it's Marjorie Harvey as the subject of a rather disturbing rumor.
- Marjorie Harvey is the third wife of famous American TV host and writer, Steve Harvey, well known to be very fashionable and supportive of her husband.
- This makes the news quite disheartening that Marjorie once married two criminals and even had an affair with her bodyguard.
Marjorie Harvey is the proud mother of seven children through her blended family with Steve's, fou3rd of Steve's and three hers.
They are one of America's top celeb couple and are indeed considered couple goals having been married for well over ten years now.
Steve has held no reserve in expressing great appreciation and love for her even attesting his being a better man now to her.
The marriage is one on a bed of roses... or so we thought.
New reports from sources reveal that several years ago, alarming details of Marjorie's less than savory past made the rounds.
This died down soon after, only to get reignited in 2017 that Mrs. Marjorie Harvey was reportedly often referred to as 'Lady Heroin' online.
This is attributed to the fact that Marjorie was once married to two drug dealers and the first was a Memphis area drug lord, Jim L. Townsend.
Rumor had it that Marjorie was even suspected in the drug ring, with authorities threatening to arrest her if Townsend refused to cooperate.
This would mean that they probably had substantial evidence of her own wrongdoings, this finally led to Marjorie's ex getting indicted for wanting to purchase copious amounts of cocaine and sentenced to life imprisonment.
Townsend revealed to 'Radar Online' that Marjorie probably would have gone the same route if it wasn't for him taking the fall due to her being 8 months pregnant at the time.
He also told of how he had been very concerned about their daughter being left without a mother but soon after, she got involved with another drug dealer, Donnell Woods.
He fathered her daughter Lori before the two also split, and this finally led to her meeting Steve which she soon started dating.
But while this was actually happy news, it became marred once again when she was reportedly romantically linked with his bodyguard, 'Big Boom', who admitted to preying on women and being a pimp.
In 2007, Marjorie and Steve legalized their union, it's a disturbing and tough story, very hard to swallow especially as they are one of the most respected couples in America.
Please fill in your e-mail so we can share with you our top stories!