Tori Spelling surprises with drastic weight loss on new photos after series of breakdowns
The mother of five shares a series of throwback photos revealing her once ultra-slim figure to greet her former co-star and BFF on her birthday. 
Tori Spelling had an enviable figure when she was younger and the recent throwback photos she shared is a testament to that. Taking time out on Tuesday to greet her BFF and former 'Beverly Hills 90210' co-star Jennie Garth on her 46thbirthday, the 44-year-old mother of five brought on a flashback of memories of her younger days with Jennie, as reported by the Inquisitr.
In the lead photo she shared, the duo wore colorful 80's style workout wear to which Tori captioned, 
"Don't ever underestimate women in spandex!"
She went on to describe how special Jennie is to her in her greeting that followed.
"Today is a very special day to me... it's my BFF4LIFE @jenniegarthBirthday! I (heart emoji)  you Jennifer Eve with all my heart & soul. You've held my hand and heart since we were teens and thru life you have been my constant. Thru ups and downs and all around we are stuck like glue!"
Before they were Jenny and Tori, they were first Kelly and Donna in the hit show 'Beverly Hills 90210' who forged a solid friendship on-screen that eventually transcended off-screen. Other throwback photos Tori shared clearly revealed their friendship stood the test of time. In one photo they playfully posed as Charlie's Angels holding guns with their backs to each other and in another, they were their carefree selves during their 90210 days.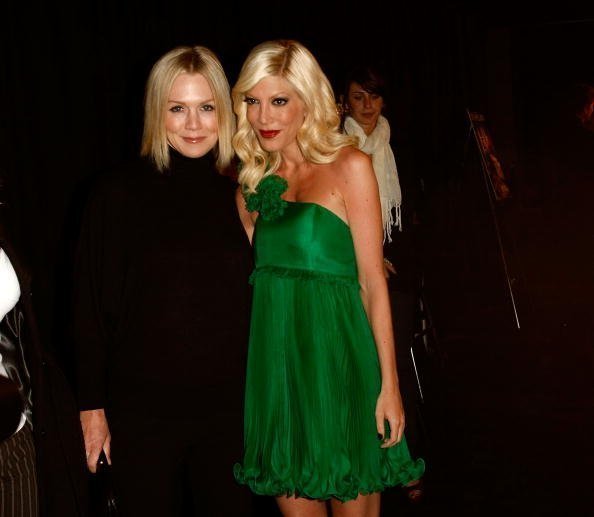 Through the years, the pair were also photographed sharing special memories together, one of which was of the two of them with Jennie holding a baby. They were both wearing unicorn headbands in what was presumably a birthday party.  Photos of their joint TV guestings completed Tori's throwback line-up.  
Having lead separate lives since parting from their show, the friends managed to stay close despite their rocky marriages and tabloid cover stories. Last September, Tori admitted to E! News that Jennie had a way of completing her, often knowing what she was going to say before she could even finish her sentences. She also described them as opposites who complemented each other. When Tori felt week, Jennie would help build her strength and confidence.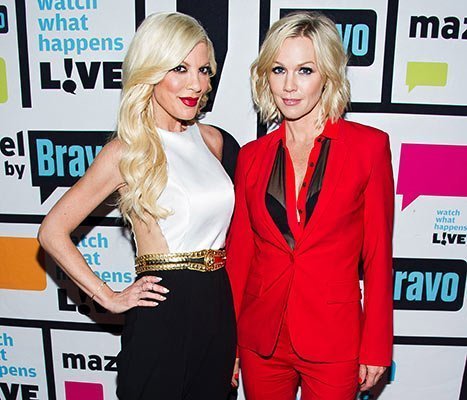 As for Jennie, she also expressed her respect for Tori during an interview with E! Realizing her friend's difficult job of raising five kids, she commended Tori for rearing her kids successfully and even referred to her as Wonder Woman. 
Luckily for the two, they have each other to lean on and no amount of Hollywood pressure and breakdowns could tear them as long as they have each other's backs.