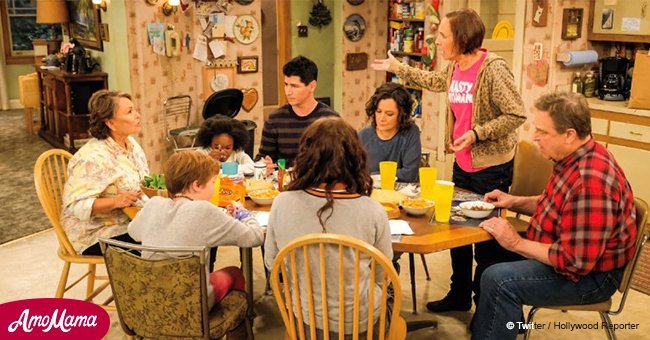 Fans can't get enough of a new character in 'Roseanne' - Darlene's daughter
It has been more than 20 years that the popular sitcom went off the air.
Pop Sugar reported that the actress playing Darlene Conner and David Healy's teenage daughter in the revival has piqued the interest of the audience.
Roseanne is back with a nine-episode revival season. All the original cast members are back with a few new faces at the Conner house.
One of the newest members is actress Emma Kenney and it is surprising how much she resembles her TV mother, Sara Gilbert.
Darlene Conner marries her longtime boyfriend, David Healy, in the season eight finale in the original series. The two have a daughter, Harris, at the end of season nine. The 18-year-old actress is playing teenaged Harris in the revival series.
Actually, the character would be 21, but the show is fudging the timeline a little and shows Harris to be 15 years old. She also stars on Showtime's Shameless and plays Gallagher's daughter, Debbie, since the show premiered in 2011.
The eighth season of the series wrapped before Roseanne began shooting which meant she would be able to alternate shooting schedules for as long as both shows are on the air.
The executive producers of the reboot have not divulged what happened to Darlene and David's marriage. Johnny Galecki, who plays David, seems busy starring on The Big Bang Theory. That leaves him with very little time to join the rest of the cast of Roseanne.
However, the producers were successful in getting Galecki for one episode in the first season of the revival. His appearance would throw some light on the present situation in the Healy family.
Speaking at the 2018 TCA Winter press tour, the cast and the creators said that they hope the first nine episodes are the beginning. If the show is successful, ABC may order another season and the fans can get to see Galecki again for a couple of episodes.
The Healy family is a big part of the revival. Reports suggest that Kenny is just as full as sarcasm and teen angst as Gilbert was as Darlene on the show's original run.
Please fill in your e-mail so we can share with you our top stories!