Steve Harvey is forced to defend his wife after she allegedly insulted mentally disabled people
The Family Feud host came to his wife's rescue as she was attacked by her followers on Instagram for saying the word "retarded" on video.
Steve Harvey normally does not comment on issues, but he was not able to stop himself from acting out when a number of social media users slammed his wife for something that she said on Instagram.
Pop Culture revealed that Marjorie Harvey shared a video on the social media platform showing herself and Steve cutting some fruits in their kitchen at home.
Marjorie said in the video, "I'm sitting here arguing with my husband, 'cause clearly he thinks I'm retarded [and] I don't know how to cut a beet."
The video received over 400,000 views and supposedly, a lot of Marjorie's followers were not happy that she used the word "retarded."
One user wrote that her usage of the term is "demeaning to others."
.@IAmSteveHarvey we're disappointed to see you defend your wife's use of the r-word. A lot of people look up to you and you should know better. It's more than just a word #SpreadTheWordToEndTheWord

Full Story Here: https://t.co/BUz3yOj2Lj pic.twitter.com/UcnRS8Bmyc

— Ruderman Family Foundation (@RudermanFdn) April 3, 2018
Another one said, 'There are people like me, my family, my daughter who has Down syndrome, who are all hurt by the implication you made.'
Eventually, Steve felt the need to intervene and posted an angry statement asking the fans why they were so bothered with what his wife said when she was just referring to herself in the first place.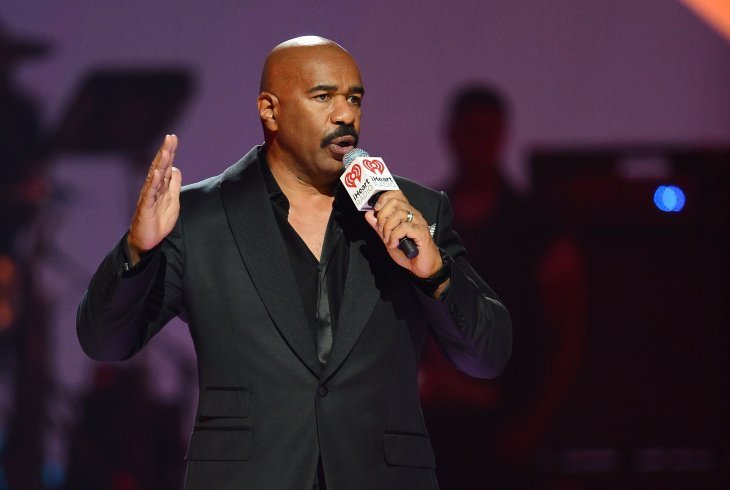 A lot of Steve's followers supported the comedian host.
One of them wrote, 'This lady was speaking about herself to her husband. I think people are needing something to talk about. If you didn't like what she said stop following her.'
The issue started a debate among social media users in the comments section, with more than 3,000 comments from people stating their sides and their opinions.
This wouldn't be the first time Steve was involved in a controversy. At present, he is fighting a lawsuit that was filed by a man who claimed that Steve did not give him his commission for a charity venture they worked on.