Chris Hemsworth's wife Elsa Pataky, 41, flaunts her fabulous body shape in a tiny bikini
The Spanish actress exposed her fit physique in a flattering bikini revealing why she's a perfect match for her hunky husband. 
Elsa Pataky recently showcased her enviable body parading in a tiny bikini during a family holiday in Byron Bay, Australia.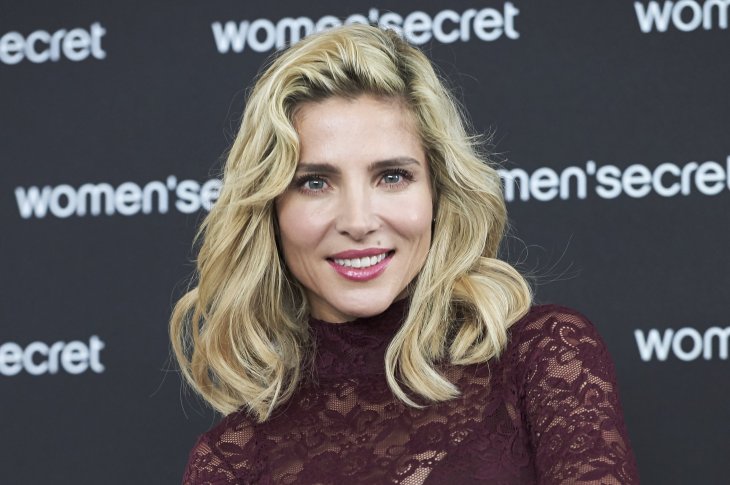 On Thursday, the 49-year-old wife of Chris Hemsworth was spotted looking fabulous in a lilac floral-print two-piece swimsuit that flaunted her toned body, and especially her flat tummy.
Donning a wide-brim straw boater hat, she also accessorized with a couple of necklaces and bracelets as she appeared make-up free enjoying a sunny day at the beach. 
According to the report by the Daily Mail, the Spanish actress was with her husband and their children during the Easter holiday with guests Matt Damon and his family. 
The 'Thor' actor concealed his magnificent physique wearing a white t-shirt and black swim trunks and matched Elsa's hat with his own brown fedora.
He strolled along the sandy beach with his wife along with their four-year-old twin sons Tristan and Sasha and five-year-old daughter India Rose. 
Meanwhile, his close pal Matt who brought along his wife Luciana Barroso and daughters Isabella, 11 Gia, 9 and Stella, 7, was photographed fresh out of the water barefoot in gray trunks, a black shirt and a black cap. His family has been on vacation with the Hemsworths celebrating the Easter holiday together.