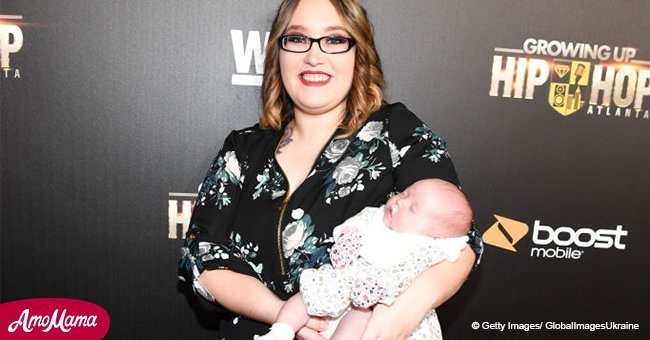 Mama June's daughter Pumpkin reportedly regrets becoming a teenage mom at 17
The brand new teenage mom is reportedly struggling being a young mother and wished she had waited.
She recently gave birth to her first child, Ella, at the tender age of 17 and Lauryn "Pumpkin" Shannon is now reportedly regretting being a teenage mom, as she recently revealed in a podcast.
The Inquisitr's latest report on Mama June's daughter is shedding light on her struggles at being a young mother after she told listeners of her podcast titled 'Gonzo' that being a mother at her age wasn't in her plans. However, as much as she wished she had waited 'til she was at least 24 before getting pregnant, Lauryn resigned to the fact that life had other plans for her.
Teenage pregnancy isn't new to Lauryn's family whose mother, Mama June had her first child, daughter Anna, when she was just a teenager. Likewise, Anna also gave birth to her daughter before she turned 18. Now Lauryn seemed to have caught the bug and got pregnant when she was 16.
But while she has her regrets, Lauryn is learning to deal with the card dealt her way and is keeping a positive outlook. Instead on dwelling on how young she is to be raising a child, she's seeing it as an opportunity to grow with her daughter.
The young mom is currently engaged to Joshua Brandon who's also the father of her child despite her mother's reservations about him. However, plans for their marriage are reportedly still uncertain as she's still struggling to take care of her baby on her own since Joshua works full time and lives away from her and her family.
Meanwhile, Lauryn, along with her mother and her younger sister, Alanna are still part of the show 'Mama June: From Not to Hot.' Her older sister, Jessica is busy attending college while Anna, who's estranged from her mother no longer lives with them. The rift started when Anna discovered Mama June was in a relationship with a man who reportedly molested her when she was young.
Please fill in your e-mail so we can share with you our top stories!