This is what your underwear reveals about your personality
Your underwear preference may actually reveal what type of person you are.
Meaww listed ten types of the most common underwear, which supposedly tells your personality.
1. T-String
Having a T-string as your underwear preference means that you are very comfortable with your body and how you look. You have found the means to be an expert in maintaining your confidence. You are also independent and you have an "if you got it, flaunt it" kind of attitude.
2. G-String
Wearing G-strings mean that you know how to balance work and pleasure perfectly. You know which traits to reveal to people and which ones to hide from them.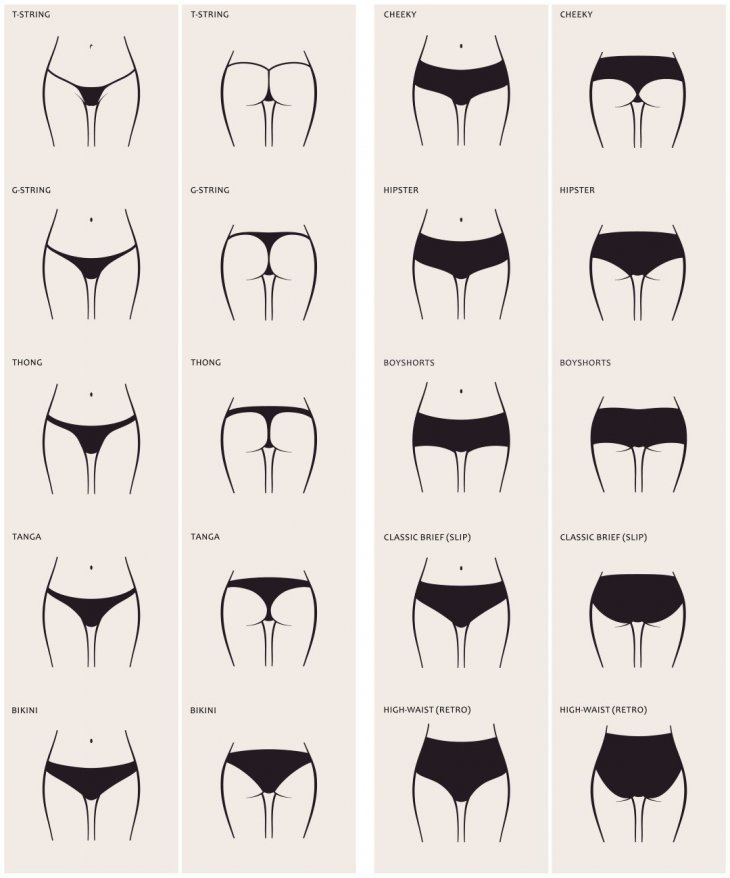 3. Thong
You are the type of person who has goals and are very determined to achieve them. You are not bothered by the struggles and discomfort along the way, as long as you reach the end goal.
4. Tanga 
You are what is considered an "old-fashioned" type of person yet has an open mind. You live a simple life but your thoughts have to be progressive by nature.
5. Bikini
If you love bikinis, then you also love the outdoors. You like to be athletic as well. You are someone who is not scared of being placed in front of the spotlight. You know how to be playful but you can also be serious if needed.
6. Cheeky
Women who wear cheeky underwear also have a cheeky personality. They are smart, has great wit, and can bring the house down with their sense of humor.
7. Hipster
You may have multiple layers to your personality to people since you have some traits that a lot of people have no knowledge about. It is an advantage when you like to take people by surprise.
8. Boyshorts
If you are fond of boyshorts, you are the type of person who radiates charm but can be very snappy when someone provokes you. Although, you like to mix things up to have a good time.
9. Classic Brief
You are the type of person who likes to remain comfortable and wants everything to be practical. You won't pay attention to the things that are not very functional for you.
10. High-Waist (Retro) 
You are at your best when you are in your comfort zone. You really like to be comfortable in everything. One good thing about you is that you are easy going. You also tend to ignore other people's thoughts about you.