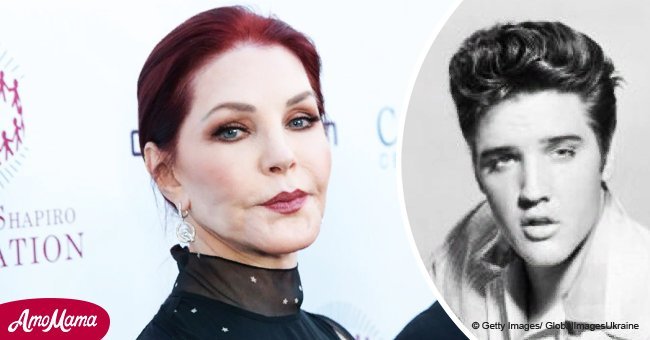 Priscilla Presley says Elvis 'knew what he was doing' when he suddenly died of a heart attack
She has spoken up about his death and how she doesn't believe it was accidental.
Over four decades after Elvis Presley's death, his ex-wife, Priscilla Presley, has made a shocking claim that the King committed suicide.
As reported by Daily Mail, Priscilla spoke out about her ex-husband's death shortly before the release of an HBO documentary about Elvis' life and death.
Priscilla spoke about the depths of Elvis' addiction, saying he "knew what he was doing" the night he died of a drug-induced heart attack.
Her confession is worrying to some, as in December 2017 apparent suicide notes that seemed to have been penned by Elvis himself were found.
The actress explained that many close to the King had tried to ween him off drugs, but that his addiction ran far too deep for any of them to reach him in time.
"People there in the inner group did, but you did not tell Elvis Presley what to do. You did not. I mean, you'd be out of there faster than a scratched cat. They would try and no way," she explained.
Elvis was just 42 years old when he passed away at Graceland, Memphis, in 1977. He and Priscilla had been married from 1967 until 1973, and had a daughter, Lisa Marie Presley, in 1968.
Priscilla remained the main beneficiary at his death, and has since turned Graceland into one of the most popular tourist attractions in the United States.
Speaking about his addiction, Priscilla blamed Elvis' drug use on his time in the US army, saying the military had fed him drugs to keep him awake when he had night missions.
The letters uncovered in December 2017 were addressed to his friend and road manager, Joe Esposito, and hint at severe depression and suicidal tendencies.
Among the most concerning phrases in the letters were: "I'm sick and tired of life" and "I need a long rest." The other letter also admitted that he would never be able to recover from losing Priscilla, and that that was his biggest mistake.
He was also embarassed that he was unable to kick his drug addiction.
One of the two notes was dated as January 1977, just seven months before he was found dead.
Elvis' step-brother, Rick Stanley, has also weighed in on the discovery of the notes, saying they appear to be genuine.
"To me, it's a clear indication that suicide was on his mind," Stanley said.
Please fill in your e-mail so we can share with you our top stories!