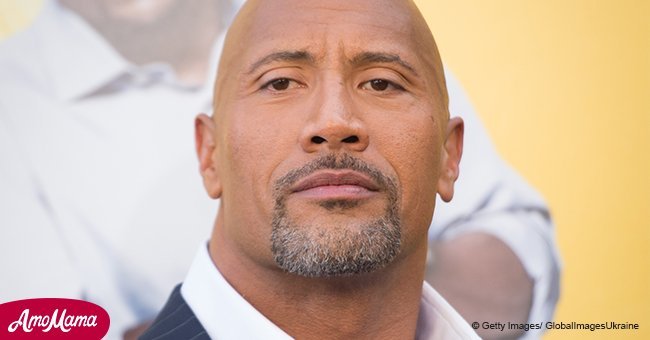 Dwayne Johnson reveals why his 2-year-old daughter was unexpectedly hospitalized recently
Dwayne 'The Rock' Johnson was worried sick recently given his youngest daughter Jasmine was rushed to the hospital.
Now, The Rock has shared details of their sudden rush to the Emergency Room in an interview with Extra during his latest movie 'Rampage''s movie premiere.
"About three weeks ago, in the middle of the night, she wound up having like a croupy cough. So we experienced that, and then she also had a problem breathing in that moment. It got a little hairy. Called 911, LAFD came so quick, and I was very proud of them and very grateful for them too, by the way."
While it was a terrifying moment for Dwayne and his girlfriend Lauren, he confirms that Jasmine is doing much better.
"Great.. She's really good."
Last Tuesday, The Rock went out of his way to post a sweet and heartfelt message about what had happened on his Instagram.
In his post, the 45-year-old wrestler-turned-actor clarified that his little daughter is okay now, and expressed his gratitude for everyone who helped them.
"Things got a lil' hairy this weekend. Thank you LAFD first responders & UCLA medical team.We're grateful to you all and if you ever need anything, I got your back."
From 1997 to 2007, Dwayne was married to Dany Garcia, who is still close to him now and is his manager. Together they share a 16-year-old daughter named Simone, who was also present during the movie premiere.
Now, he is with girlfriend Lauren Hashian, and they share Jasmine together.
Please fill in your e-mail so we can share with you our top stories!