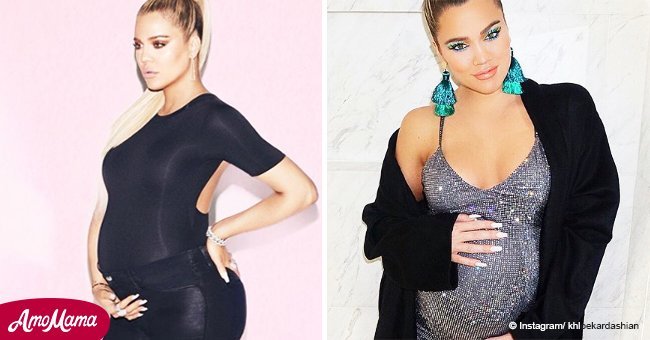 Khloé Kardashian reportedly 'forgives' cheating beau as she gives birth to their baby girl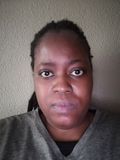 A source has claimed that the reality television star has practically forgiven Tristan Thompson for cheating on her. Now that she's given birth, her main focus is their baby.
People reported that the source shared that Khloé Kardashian was currently overwhelmed with love for her child that nothing else mattered. She blamed the women that Thompson was seen with for his indiscretions.
Khloé Kardashian, 33, is said to be incredibly happy to have welcomed her baby daughter into the world in the early hours of Thursday morning. This is her first child with Thompson, a professional basketball player.
This week he caught up in a cheating scandal after a video seemed to show him kissing another woman. A Kardashian family source said that the reality star was currently just feeling nothing but happiness.
The insider revealed that Kardashian was head over heels in love with her little girl that nothing else mattered. Despite the scandalous allegations surrounding Thompson, Kardashian is said to just be concentrating on being a mother for the first time.
The source added that she has basically already forgiven him. Kardashian was said to be in a bubble of love and peace and everything that happened with Thompson was less about "cheating" and but more of a random drunken hookup that meant nothing.
The star was said to be viewing the allegations as just kissing that didn't lead to anything else. She was reported to be blaming the stupid groupies who were trying to trap him.
'She's so incredibly happy that her baby is here, that she is big and strong and healthy and beautiful, and so right now Khloé truly has no other cares in the world. She isn't even mad at Tristan right now.'
Kardashian family source, Daily Mail, April 13, 2018
The source said Kardashian felt that everybody just needed to move on. Thompson was at the birth of their daughter after his team, Cleveland Cavaliers, released him from playing to attend the occasion.
The reality star was said to be the 'bigger person' following the cheating claims. She welcomed her first child at around 4 a.m. on Thursday with her mother Kris Jenner, her BFF Malika Haqq, and sisters Kim and Kourtney at the hospital.
The baby that hasn't been named yet is Thompson's second child after his ex, Jordan Craig, gave birth to a son Prince who is 16-months-old. He left a heavily pregnant Craig to be with Kardashian.
At the time, it was unclear whether Thompson would be allowed into the delivery room by the Kardashians after a video of him kissing a strip club worker, Lani Blair, was exposed. The incident happened at a New York club last Saturday.
The pair was first spotted kissing at the Penthouse at Dream Downtown on Saturday night. The video then showed the two returning to the Four Seasons in the early morning hours of Sunday.
Another woman, named Miss Stephanie, claimed she had also slept with the NBA star and was pregnant. TMZ also released a video from October 2017, when Kardashian was three months pregnant, that showed the NBA player getting intimate with three women in a DC hookah bar.
Please fill in your e-mail so we can share with you our top stories!