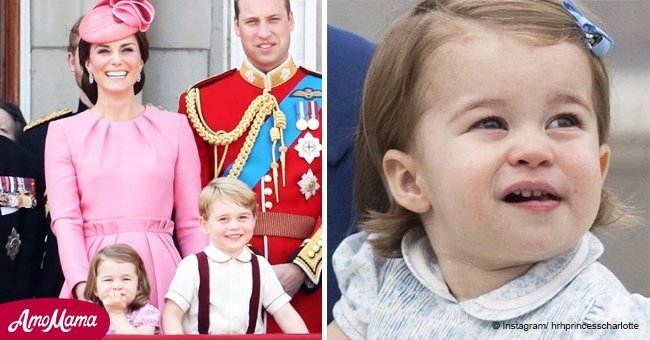 Little Charlotte is just 2 years old, but she is already about to make history in a huge way
The young Princess Charlotte is only two-year-old but she just might be one of the most famous royals of all time.
Two-year-old Princess Charlotte is currently fourth-in-line to the throne of the British monarchy. She will be the first female royal in the history to get the priority to the throne despite having a brother.
According to Uplifting Today, no other princess in the history of British Royal Family has ever had the honor of doing so.
In earlier times, the male heirs got priority over the females in the British royal family and there was no consideration whatsoever of the birth order.
Even Queen Elizabeth inherited the throne in 1952 only because she had no brothers and was the oldest of the two daughters of King George VI.
The source informed British government introduced new laws in 2011 that changed the system of royal succession.
The law ensured that for the royals born after October 28, 2011, the order of succession would be governed by absolute primogeniture.
This has confirmed that the line of succession to the royal throne would be determined only by birth order, regardless of the gender.
Because of the new rule, the royal family has now announced that Princess Charlotte is all set to make a history despite having a brother, and the possibility of having another one if Duchess Kate Middleton gives birth to a baby boy.
At just two years of age, the little Princess is already on her way to becoming one of the iconic names in the history of the British Royal Family.
Please fill in your e-mail so we can share with you our top stories!