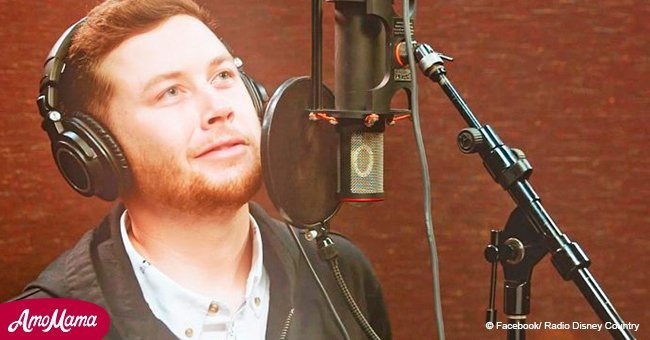 Scotty McCreery performs stunning version of 'Angels Among Us' for amazing cause
The iconic country song was given a new rendition that truly justified the legacy of its music.
24 years after the iconic song Angels Among Us by Alabama was released, a new rendition has been launched that has garnered big popularity
Led by Scotty McCreery, several talented artists including Sara Evans, Carly Pearce, and RaeLynn joined to recreate the magic of the song by recording a new ensemble cover of the song, reported Classic Country Music.
The source informed that all the talented artists came together to support the St. Jude's Children's Research Hospital. So, the song's cover also features several children from St. Jude's in its music video.
The pool of talented singers performing the song and interacting with the adorable children is sure to make anyone smile. The online source suggested that the video was one of the most heartwarming musical treat seen in recent times.
Alabama's Angels Among Us is one of the iconic songs from the country group. However, the online source informed that the song was not much appreciated at the time of its release as it is done today.
When it was released, the song wasn't a 'big hit' and hardly seemed like it was going to be one of the most well-known songs to have come out from the country band.
It only reached the 51st spot on the Billboard Hot Country Singles and Tracks when it was first released. Later, the song picked up in popularity and experienced greater success in the coming years. However, it never climbed much higher than the 22nd spot on the Billboard.
With time, fans began to develop a fondness for the song and it truly reached the greatness that it always deserved. Today, the song is one of the first songs that comes to mind of many country music lovers when they think of the band, Alabama.
Please fill in your e-mail so we can share with you our top stories!