Pregnant Cardi B, 25, nearly bares all as she flashes her cleavage in eye-popping blue lingerie
The rapper who recently admitted her pregnancy wears a daring outfit with a deep neckline during the launch of her latest album.
Cardi B may have recently confirmed her long-rumored pregnancy but her condition didn't keep her from rocking an eye-popping outfit.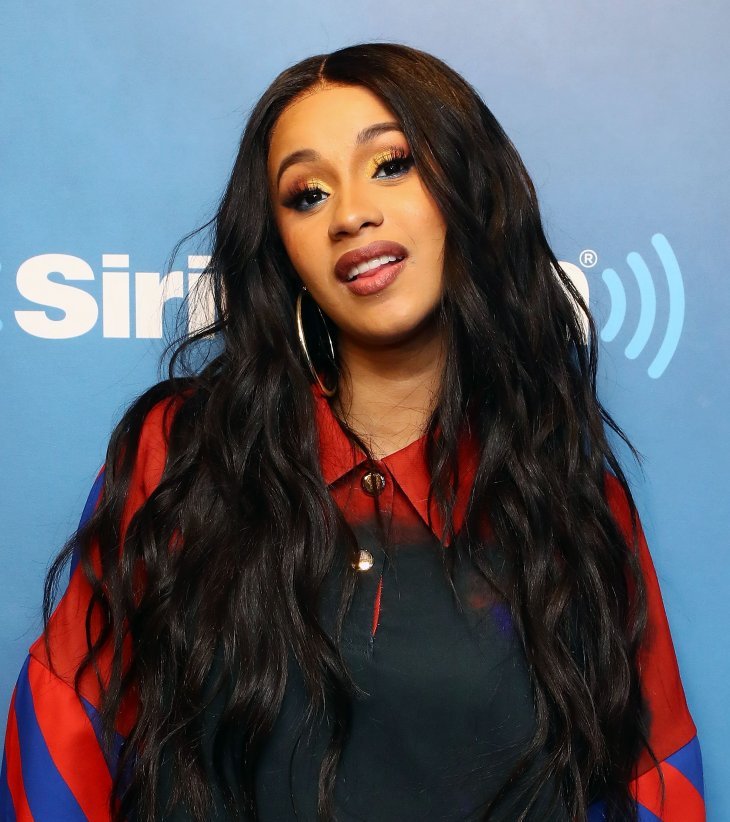 During the launch of her latest album at NYC's Moxy Hotel, the 25-year-old rapper boldly showcased her busty cleavage wearing a daring kimono-inspired ensemble. Her silky blue, black and white-striped two-piece pants suit was a perfect camouflage for her growing baby bump but it also showed off her ample chest as her lacy blue lingerie peeked through her kimono top which opened up all the way down to her waist. 
She tied a sash right above her growing belly which was almost masked by her outfit except that her filled-out bra top easily gave away her pregnant state. 
Clearly enjoying her night out in photos shared by the Daily Mail, the pregnant star who's carrying her fiancé Offset's baby was joined by her pals including Ne-Yo who showed up in his signature hat and sporting a grey scarf. 
Days prior to the launch of her latest record, 'Gold Album', the 'Bodak Yellow' hitmaker graced MTV's 'Total Request Live' with her presence answering questions directed at her by the massive crowd that flocked to the studio. At one point, she proudly told her audience.
"I can really do it all. I'm the most hard working b**** I ever met."
The singer also welcomed questions about her pregnancy which she just disclosed days earlier on Saturday Night Live. Admitting it was "a little bit overwhelming," she also said she felt good and added,
"I kind of wanted it more for myself but it was kind of hard to hide it. I'm just excited…It's a different chapter in my life, and my family's life, and scary."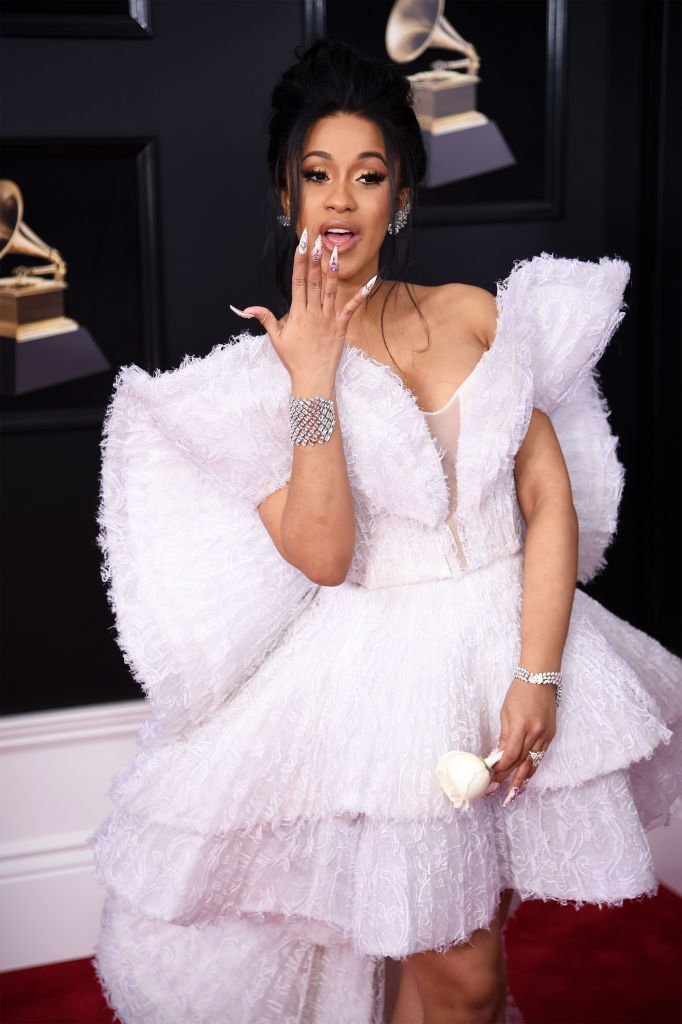 But while she was open to talk about her current state, she opted to keep mum about her meeting with Beyonce and Jay-Z. She reasoned, 
"I don't wanna have a Tiffany Haddish moment. When I meet artists, I like to say I met them and it was nice."
Meanwhile, she expressed how thankful she was for all the attention she was getting from trap artists she's met who've been lording over the Latin market lately. She said instead of thanking her which they are, she is actually more grateful to them.  
To show their appreciation to Cardi, DJ Khaled and J Balvin surprised the singer with video messages during the event while Charlemagne The God gave her a cake. And ThesePinkLips designer Iris Bonner gifted her with a painting. 
The rapper is clearly surrounded with a lot of love from her peers and it's exactly the kind of vibe she needs as she carries her unborn child.