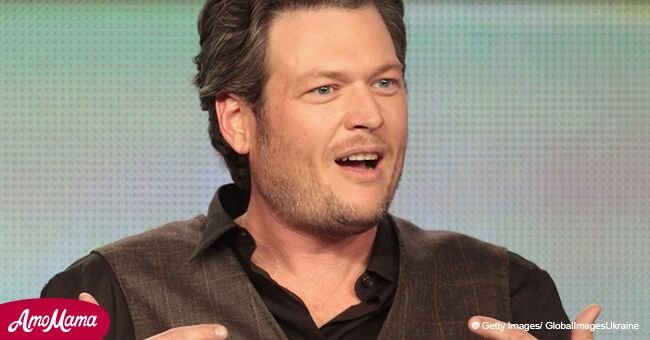 Blake Shelton reportedly tried to avoid ex at recent red carpet event after her split with beau
Ever tried to avoid a run-in with someone but you couldn't? AmoMama brings you details of Blake Shelton, Gwen Stefani and his ex, Miranda Lambert running into each other at a recent ceremony and their reactions as reported by Hollywood Life.
Blake Shelton and Miranda Lambert have been divorced for over four years now, and one would think that they would finally be okay being in the same room together. It has been a while since the one most influential country couple was together in a room but they could not avoid it at the ACM awards this last weekend. Every time the cameras focused on either of them, there was awkwardness in the air and especially now that Shelton is madly in love with Gwen Stefani while Lambert is newly single.
The night went well and Lambert was awarded for "Tin Man", which was inspired by her divorce. When accepting the award, the songstress thanked her fans for "sharing my broken heart with me," and, fortunately (or unfortunately) the cameras did not show Shelton's reaction at that very moment.
A source had told HL days before the event that Shelton wasn't worried about running into Lambert and that he was going to be the bigger person if it happened to avoid any awkwardness.
"If [Blake] runs into [Miranda] at or outside an award show, [he] wouldn't be surprised and he would take the high road. It's important for him to be an adult in the situation, and he hopes that nothing would be awkward. He is not looking to [run into her], but if he bumps into [her] at any point, it will be brief and cordial."
They handled themselves well, but don't you wish to have seen Shelton's reaction to Lambert's acceptance speech? Tell us what you think in comments.
Please fill in your e-mail so we can share with you our top stories!