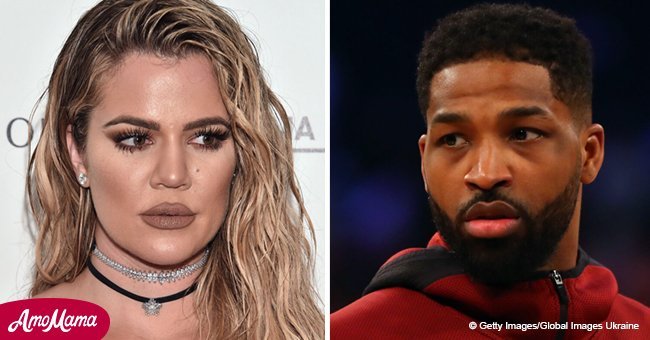 Khloé Kardashian reportedly kicks her 'baby daddy' out of her house days after daughter's birth

She showed him the door after he allegedly cheated on her more than once.
According to an article published by Article Bio, reality star Khloé Kardashian asked her long-time partner Tristan Thompson to leave their house owing to his alleged cheating scandals.
Kardashian and her newborn baby True Thompson have been living by themselves in her mansion in Ohio, while Tristan has been staying in a house near Cleveland.
The renowned NBA champion had recently been involved in a cheating scandal in which at least five unidentified women since the time his partner got pregnant.
While the story kept building up, Kardashian decided that she would not put up with the controversy surrounding her partner.
She felt cheated and bluntly asked Tristan to move out of their home and her life.
A report published by TMZ mentioned the revelation made by a source close to the couple. The insider reportedly shared that the relationship between Thompson and Kardashian has worsened.
The source also stated that Kardashian had refrained from maintaining any contact with Thompson for several days once she learned about his affairs.
The famous reality star felt hurt and embarrassed but has maintained a happy tone on her social media profiles.
The proud mother recently took to social media to share a picture and announce her daughter's name to the fans online.
Kardashian regularly posted pregnancy updates on her online accounts, and it is rumored that she had a premature delivery that was triggered by the stress, allegedly owing to her partner's controversy.
Days before the delivery, news of Thompson's cheating saga surfaced and spread like wildfire. Within less than seven days, the number of women involved went up from two to five.
While Kardashian seems thrilled about being a mother, she is yet to officially release a statement or comment on the cheating scandal.
Please fill in your e-mail so we can share with you our top stories!