Rod Stewart, 73, is seen cozying up to his much younger wife as they enjoy a night out together
Sir Rod Stewart and his wife, Penny Lancaster, were spotted on Tuesday night looking like young lovers.
The 73-year-old artist and the 47-year-old TV personality were also seen checking out a story about the latter's red carpet arrival when she got to the show's after party. Penny leaned over in her booth as she showed her husband the story on her phone. More details from Daily Mail.
Penny Lancaster, 47, is caught showing husband Sir Rod Stewart, 73, @MailOnline story about their red carpet look https://t.co/c34nR28RrF pic.twitter.com/pYbuNcQVx5

— Daily Mail Celebrity (@DailyMailCeleb) April 18, 2018
The two were at the The Tina Turner Musical at the Aldwych Theatre, in which their presence was a surprise as Rod and Tina famously collaborated for a cover of It Takes Two. Earlier, the rocker could be seen cuddling up to his wife for the opening night.
Being the bold, unconventional dresser that he is, Rod donned a black velvet blazer decked with eye-catching gold crown prints that he layered over an open white shirt.
The I Don't Want To Talk About It hitmaker matched his outfit with a pair of fur-lined Gucci backless loafers that had a lion emblem adorning the front and showing off his tanned feet. His signature golden locks were styled in its usual volume and dyed various shades of blonde.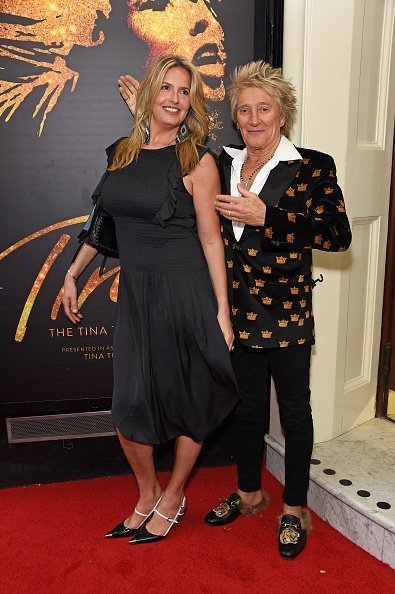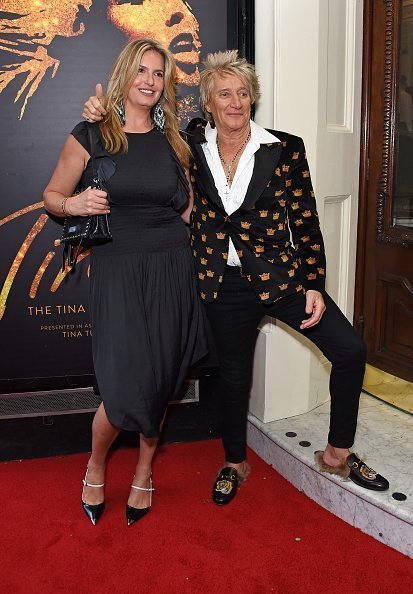 His wife, on the other hand, wrapped her model figure in a little black dress that displayed her tanned and toned gams. The outfit also cinched in at her slender waist. She teamed it with a pair of patent black heels and accessorized with a pair of oversized chandelier earrings and a small black handbag.
Rod earlier made a controversial statement as he claimed on Watch What Happens Live with host Andy Cohen and Cyndi Lauper that Elton John's big announcement to retire was a marketing strategy to sell tickets. He said:
"I did email (Elton) and said: 'What, again dear?' And I didn't hear anything back…I don't think this big deal of saying 'I'm going to retire' is good, it stinks of selling tickets!"
He then promised to himself that he would not do the same thing and insisted that he would just merely 'fade away' when he wanted to end his career.