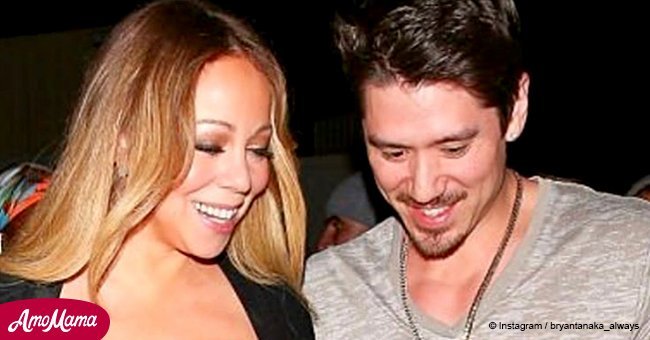 Mariah Carey shows off incredible weight loss after 'secret gastric sleeve surgery'
The famous singer had several reasons for taking drastic steps for getting a dramatic weight loss.
48-year-old singing icon Mariah Carey flaunted her miraculous weight loss as she walked hand-in-hand with her boyfriend, Bryan Tanaka, ahead of a dinner date in Beverly Hills.
According to Mirror, Carrey looked glamorous in her knitted black dress that highlighted her 'nipped-in' waist and showed off just how toned her body had become. The source informed that the star had already lost two stones of weight by January.
Reports emerged in September last year, 2017, that the singer had undergone surgery to get her weight reduced. A horrible episode of body-shaming during her Las Vegas residency had prompted her to take drastic measures, according to the report.
Quoting an insider, the online source explained that Carrey has always remained proud of her body size and had accepted her curves.
However, when her Caesars Palace residency came to a close and she headed out on a tour with Lionel Richie, Carey noticed that it was getting increasingly difficult for her to dance. She also received added pressure from the body-shaming criticizers online.
Moreover, the singer was also tired of endless dieting, all of which prompted her to take surgical measures to take a 'permanent action' for her weight reduction.
The source further quoted the insider as speaking about Carey's mindset, 'She always fluctuates and it makes her upset but it's hard for her to manage.'
After taking the surgical approach, Carey is allegedly much satisfied with the 'new chapter' in her life.
Previously, the singing icon had lost around 5 stones of weight on the Jenny Craig diet plan after welcoming her twins, Moroccan and Monroe, who are now already six years old.
At that time, Carey had proudly remarked that she never likes to weigh herself because she thought herself to be a "big-boned girl" who was also "tall" so she would always weigh more.
Please fill in your e-mail so we can share with you our top stories!