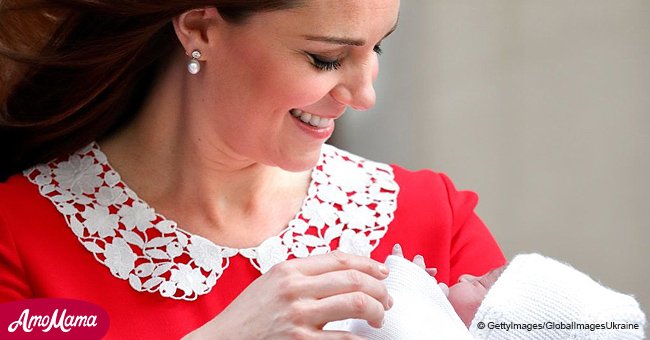 After Kate and William welcomed their son, it turns out the birth was extremely rare
The chances of this incredible occurrence were only 4 percent.
The third child of Duchess Kate and Prince William may have made news for being the heaviest royal baby at birth, but there was another remarkable fact about the baby's birth.
According to Faith Tap, the fact that Duchess Kate and Prince William's third child was born exactly on the due date – which is an extremely rare occurrence.
Usually, the due date only serves as an approximation of the time around which the pregnancy will complete its term and the baby can be delivered.
The due date is an indicator of a 28-day period in which the baby is expected to be born.
The chances of a due date being exactly the date on which the actual birth of the baby takes place is about 4 percent.
In the royal couple's case, the doctors had given them the due date of April 23, and they were thrilled that the baby was delivered exactly on that day.
When the proud parents were seen leaving the hospital, Middleton looked well-rested, given that the third pregnancy was much smoother compared to the previous two.
She was previously diagnosed with hyperemesis gravidarum, which is a common risk during pregnancy. The condition causes pregnant women to experience excessive nausea, vomiting and uneasiness.
It is often medically recommended that expectant mothers with this condition remain on bed rest. However, Middleton appeared to be busy making appearances even in the last few weeks of her term.
The youngest royal was born hale and hearty, weighing 8 lbs 7 oz. He was born approximately 5 hours after the Duchess went into labor.
While the couple is yet to officially name their son, the Kensington Palace announced that the members of the royal family at delighted with the new arrival.
Please fill in your e-mail so we can share with you our top stories!