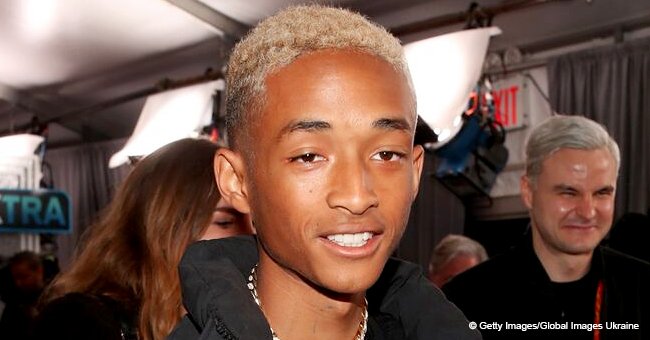 Jaden Smith raised eyebrows as he wore a dress just like his pretty date while attending event
- Actress Amandla Stenberg posted a picture where Jaden and she are dressed for her senior prom.
- Smith is known to for his unique outfits and now he's also getting into the fight for water conversation.
- AmoMama has learned all the details from Instagram.
Jaden Christopher Syre Smith is an American actor, rapper, singer, and songwriter, who is best known for being the son of actor Will
He is also an actor himself and has been on several films such as 'The Pursuit of Happyness,' 'The Day the Earth Stood Still,' 'The Karate Kid,' and 'After Earth.'
Back in 2015, Jaden accompanied actress Amandla Stenberg to her senior prom and she posted a picture of them together on her Instagram account.
Jaden is known for his unique style and this time is no different as he rocks a black and white long shirt that looks like a dress.
He is also wearing black pants (though you can barely see them) and a black jacket along with a pair of sneakers.
Back then, the actor was still rocking short dreadlocks and it's really clear how much he has changed over the past three years.
Amandla captioned her picture with:
'Here's to high school.'
Meanwhile, aside from stunning everyone with his daring outfits, now Jaden is looking to influence people towards the fight for water conservation.
His father and he recently started a boxed-water brand hoping to cut down the usage of plastic bottles.
Apparently, the carton is 100 percent recyclable and it also offers a 74 percent reduction in carbon emissions compared to plastic.
At AmoMama, we find it incredible that Amandla and Jaden graduated only three years ago as it seems like they are so grown up.
What do you think of the picture?
Did you know that Jaden was friends with Amandla?
Source: Instagram.
Please fill in your e-mail so we can share with you our top stories!