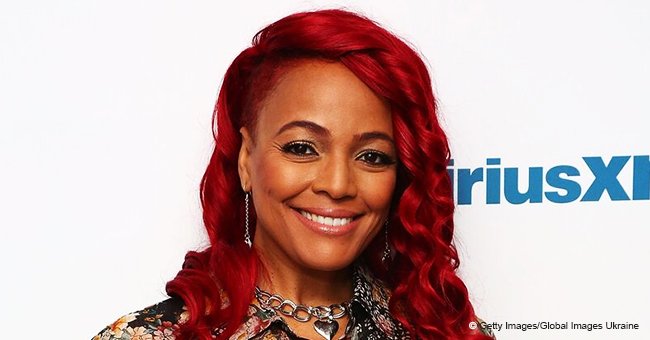 Kim Field's gorgeous younger sis shares pic of their beautiful mom looking hot at 66 in tight jeans
- AmoMama has just learned from Instagram that actress Kim Fields has a sister who recently shared a picture of their sixty-six-year-old mom in tight jeans.
- Kim Field's sister Alexis Fields who's fond of their mother recently posted the most adorable picture of their mum posing beside their sixty-seven-year-old aunt.
- Kim's mum and aunt looked 30 in their tops and blue jeans which were topped up with killer smiles that brightened their faces.
Kim Victoria Fields is an American actress and television director; she's known for her roles as Dorothy Tootie Ramsey on the sitcom 'The Facts of Life' and Regine Hunter on Fox sitcom Living Single.
Alexis Fields is the daughter of the famous actress, singer and director Chip Fields and sister of actress Kim Fields, so she is no stranger to the glitz and glamour of Hollywood.
Kim and her sister Alexis adore their mother and can't stop showing her off to the world.
Kim alone has appeared in at least thirty movies and series throughout her career and was a part of the 8th of Bravo's 'The Real Housewives of Atlanta.'
Alexis, on the other hand, made her debut as an actress when she became part of the cast of 'Roc' as
Sheila Hendricks, and even though her performance was commended by critics, the storyline of her character was considered to be 'disturbing.'
After that, she appeared in the series 'The Secret World of Alex Mack,' in a small role, and in 1998 she joined the cast of 'Sister, Sister.'
She's also known for her character Sharla Morrison in the series 'Kenan & Kel.'
Alexis got her first big role in the 2001 movie in 'House Party 4: Down to the Last Minute' and over time, she made some small appearances in other series until 2006 when she got married to Kevin Jackson.
Together they have two kids, and Alexis has become a dedicated mother that has managed to keep her body in great shape.
She remains her family's biggest cheerleader who is always hyping her sister's projects and posting photos with Kim or Chip every time she gets the chance to see them.
Kim's younger sister Alexis shared om Instagram a gorgeous picture of her 66-year-old mum standing beside her 67-year old aunt.
Her mum looked beautiful in a black top and blue jeans with a gold ring on her ring finger.
Beside her was Kim's 67-year-old aunt who was also equally beautiful in a peach round neck top, and blue jeans with a gold chain and spectacles
Kim's mum and aunt looked perfect with killer smiles that showed their upper teeth in a cute way.
What do you think of Alexis picture of her mum and aunt?
Source: Instagram
Please fill in your e-mail so we can share with you our top stories!