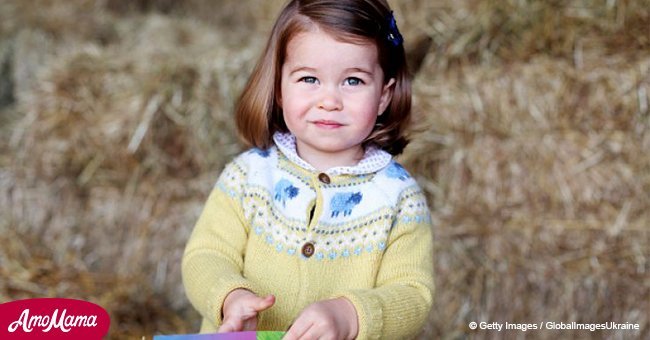 In light of the new Royal baby, Princess Charlotte unknowingly made history
Following the birth of the youngest member of the Royal Family, it's Princess Charlotte who has been getting a lot of attention for her historical feat.
Princess Charlotte officially became a middle child after the birth of Prince William and Kate Middleton's third child. But unlike the princesses of the past, Charlotte's spot in line to the throne will not be changed because of the birth of her baby brother.
According to Liftable, the Succession to the Crown Act that was passed five years ago ensured that Princess Charlotte's gets to keep her place as fourth in line to succeed to the throne, despite the birth of her brother
The source informed that it until 2013, the situation was completely different. Male children always got priority to the succession of the throne.
So, if the new act had not been passed, Charlotte would have become fifth in line to the throne because of the birth of the new male child in the family.
Charlotte is fortunate to have been living in a time where such gender equality is a large issue and women's rights are advocated. This has ensured that male members of the royal family are not allowed to trump the rights of female members.
The new act is applicable on all the royals and applies to the males born on or after October 28, 2011. The change has challenged long years of history and tradition, but it is definitely a change that is much welcome.
Regarding succession to the throne, Prince Charles is the first in line at the moment. After him, Prince William, Duke of Cambridge, is the next rightful heir to the throne. Similarly, his eldest son, Prince George, is the third in line to the throne.
Then comes Princess Charlotte, who is, of course, fourth in line to succeed the throne.
Although Charlotte is too far down the line for the throne, and she might never inherit the throne in a realistic scenario, she at least has the insurance that her right as a member of the Royal Family will never be challenged.
Please fill in your e-mail so we can share with you our top stories!