Madonna, 59, makes a daring choice as she puts on a busty display while rocking a black corset
The singer reminds her followers why she remains a sex icon as she showcases her ageless assets in an alluring photo. 
She may be hitting 60 in a few months but legendary singer Madonna hasn't lost her sexy groove. On Sunday, April 8, she showcased her ample cleavage as she donned a tight fitting corset in a photo she shared on her Instagram.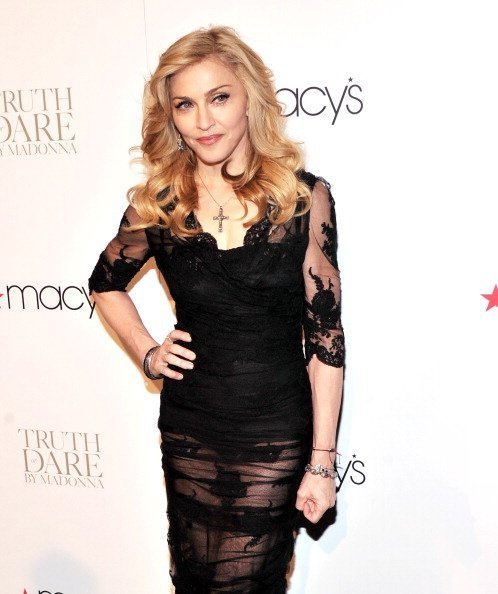 Sitting on a narrow stairway in Lisbon, the pop star dressed in an all-black ensemble complete with a fedora told her followers she was waiting to watch a film in the caption that accompanied her photo. She wrote,
"That Lisbon Life…Siting on the steps of the Chafariz-da mae d'Agua (spring of the well head)! waiting to watch a film! #history #lisbon #holywater!"
Captivating her audience in the photo, she stared straight into the camera sporting bold red lipstick and and a distracting décolletage. She covered up with a black coat but made sure she kept it unbuttoned to reveal her sexy figure encapsulated in her body-hugging corset underneath. 
The second photo she posted from the same setting was filtered in black and white and had the words "waiting is the hardest part" written across it. The snap also revealed the interesting pair of shoes she wore which boasted of dark buckled straps and giant beads. 
Now living the single life with her six children, the singer who was once married to Sean Penn for four years from 1985 to 1989 admitted in 2016 that she was still in love with the 57-year-old actor. 
According to the Daily Mail, while on stage during her fundraiser in Malawi, she told her ex,
"I'm still in love with you. Yes. In fact, I think I love you more now that we're divorced." 
She added that she would marry him in a heartbeat if he offered to donate $150,000 to her charity.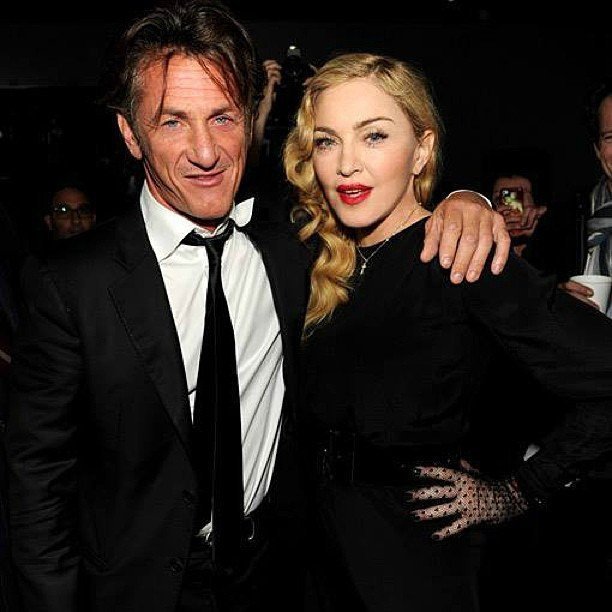 But that's not the only time the singer revealed her feelings for Penn. In another benefit gala the same year, she once again professed her love for the 'I Am Sam' star by saying, 
"I want to say, Sean, that I love you from the moment that I laid eyes on you and I still love you just the same. I just wish you'd stop smoking so many cigarettes."
And it would seem the feeling was mutual as the 'Gangster Squad' star told Stephen Colbert on his 'Sean Penn-y For Your Thoughts' segment of his show that he still held a special place in his heart for his first wife.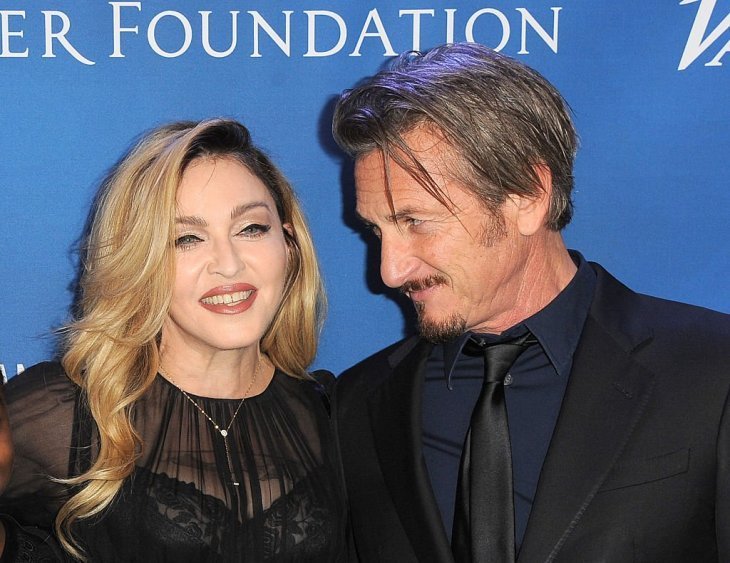 When asked by the late show host to choose between Madonna and Brittney Spears, he answered,
"Ah, I love my first wife very much. There's no [comparison]…you don't compare those things."
And when Colbert prodded him to clarify his answer by asking,
"So you're going to go with Madonna?"
The actor smiled and said, "Sure!"
Since his divorce from the 'Like A Virgin' singer, Penn went on to marry Robin Wright whom he shares two children with, Dylan, 26 and Hopper, 24.  The couple divorced in 2010 after a 14-year union. He was also engaged to Charlize Theron but their romance fizzled in 2016. 
Meanwhile, Madonna moved on from the Oscar winner to director Guy Ritchie. They were married from 2000 to 2008 and share one biological son, Rocco, 17, and an adopted son, David, 12.