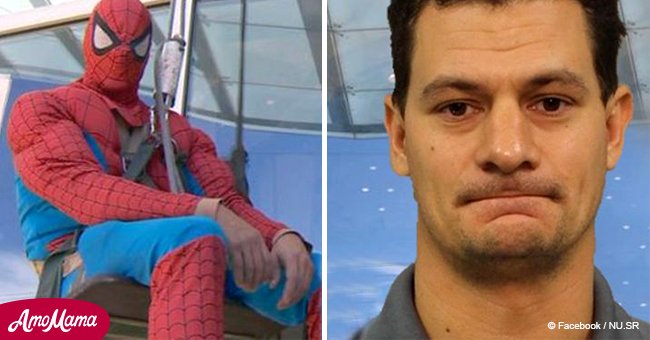 Window cleaner dressed as Spiderman to groom victims at children's hospital
Jarratt Turner, a 36-year-old pedophile, attempted to target new victims at Vanderbilt Children's Hospital in Nashville, Tennessee. He was sentenced to 105 years in prison for child pornography.
According to Metro, Jarratt Turner was secretly plotting to get attention from a new victim while he was working at Vanderbilt Children's Hospital washing windows.
The man dressed as Spiderman in 2013 to wash the hospital windows and after that, he donned the costume in a bid to groom further victims.
Although he passed a background check and had no previous convictions, he wanted access to more children to abuse through the job.
"This is a lot of fun. 'I'm just looking forward to the rest of the day, clean the windows on this hospital and hopefully make some kids have a much better day," he said in a 2013 interview during his work washing windows.
According to The Tennessean, federal prosecutors claimed that the man was sentenced to 105 years in prison on Monday for child pornography and molestation.
According to News Channel 5, court records showed Turner raped a boy and girl aged between one and three after befriending their families.
He reportedly offered to babysit the children and, between October 2014 and May 2015, took sexually explicit images and videos of them on different occasions.
These images and videos included depictions of himself sexually molesting the two children, which were then posted on the internet for the enjoyment of like-minded individuals.
'I loooooove little ones. I love my little ones the most and hope you love them too,' he allegedly captioned in one of the posts, according to WSVM.
Although he only used publicly available Wi-Fi networks in an attempt to avoid detection, the manager at one business he frequently visited helped law enforcement identify him more quickly.
Turner was arrested in June 2015 and charged with 16 counts of production and transportation of child pornography after authorities discovered 25 images of the girl and 16 of the boy. He admitted the offenses in March 2017.
Please fill in your e-mail so we can share with you our top stories!