Royal family reveals first-ever official portraits of the newborn Prince Louis taken by his mom
Louis Arthur Charles was born almost two weeks ago and, following tradition, his mother and father have released an official photo of the new Prince.
But the Duke and Duchess of Cambridge didn't just release a picture of their new bundle of joy. On Saturday, May 5, 2018, Princess Charlotte had a Twitter post dedicated to her.
In the photo, Charlotte, who is 3 years old, can be seen dressed in a beautiful white colored blue outfit as she kisses her baby brother, Prince Louis, on his head, as reported by Kensington Palace.
The person responsible for snapping the sweet moment between brother sister was none other than Kate Middleton, who has always been very passionate when it comes to photography.
This image of Prince Louis was taken by The Duchess of Cambridge at Kensington Palace on 26th April.

The Duke and Duchess would like to thank members of the public for their kind messages following the birth of Prince Louis, and for Princess Charlotte's third birthday. pic.twitter.com/bjxhZhvbXN

— The Duke and Duchess of Cambridge (@KensingtonRoyal) May 5, 2018
The Duchess spent quite a lot of time studying History of Art at the University of St. Andrews, in Scotland. That love for the visual arts recently earned her the honor of becoming the first royal patron of London's V&A Museum.
The depiction of the Princess holding Louis is very similar to the one shared by Kate Middleton and Prince William in 2015, when Prince George, now 4, was seen holding and kissing baby Charlotte's forehead.
The Duke and Duchess of Cambridge are very pleased to share two photographs of Princess Charlotte and Prince Louis, taken by The Duchess at Kensington Palace.

This image was taken on 2nd May, on Princess Charlotte's third Birthday. pic.twitter.com/H5VVgIwRGp

— The Duke and Duchess of Cambridge (@KensingtonRoyal) May 5, 2018
Aside from the sweet photos of their children, the Duke and Duchess of Cambridge took the opportunity to thank the members of the public for all the supportive messages received.
According to Country Living, the world shouldn't expect to see any more pictures of Prince Louis in the following weeks. Still, his presence at the Trooping of the Colour parade, on June 9, should be a given.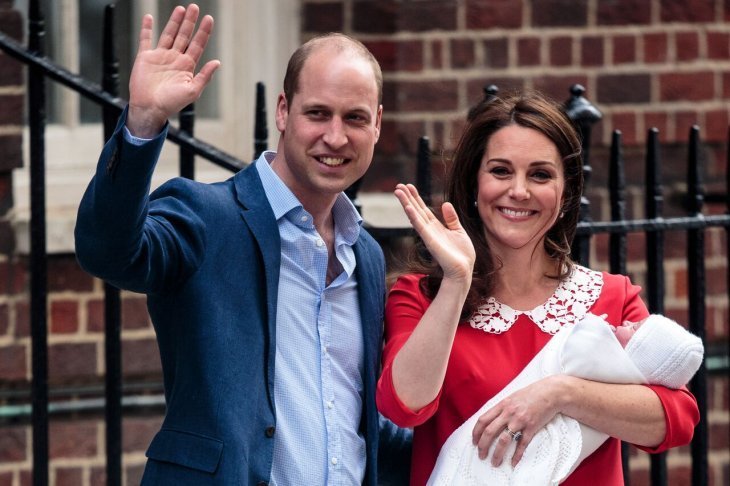 The Trooping of the Colour takes place every year in honor of Queen Elizbeth's birthday, and it provides the public with the opportunity to witness all the members of the Royal Family gathered on the balcony of Buckingham Palace.
When it comes to the Royal Wedding on May 19, it has been confirmed that the royal baby will not be in attendance given his young age.