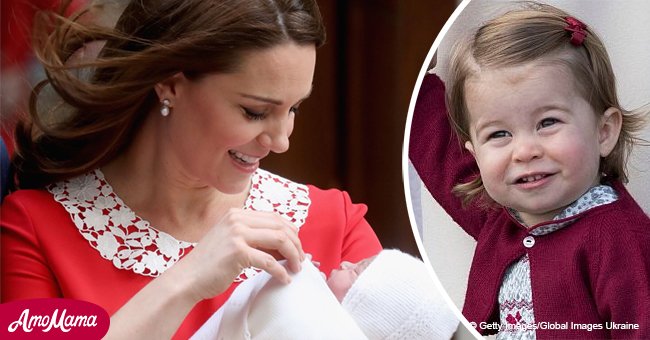 New photos of Princess Charlotte cuddling Prince Louis reveals an adorable hidden detail
Princess Charlotte and her brother Prince George are not unaccustomed to wearing each other's old clothing. Now that they have a younger sibling, he too has received some hand-me-downs.
In a recent image, Charlotte could be seen posing with her little brother while wearing an old clothing item that used to belong to George. People reported that the photo was also taken in the same style as when Charlotte was born and cradled by her older brother.
In 2016, George, 4, wore a sweater from Spanish brand Fina Ejerique. At the time, it had retailed for $52.
The toddler wore it in a photo with Queen Elizabeth and six of her grandchildren and great-grandchildren. The image was taken by celebrity photographer, Annie Leibovitz, to commemorate the Queen's 90th birthday.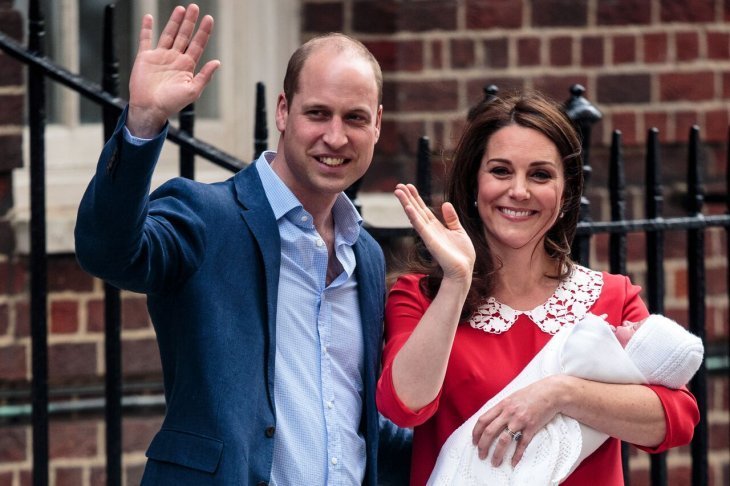 Source: Getty images/GlobalimagesUkraine
Now, two years later, in a newly released photo of Charlotte on her third birthday, she could be seen cradling their newborn brother Prince Louis while wearing a certain familiar piece of clothing. Charlotte wore the same navy blue cardigan that once belonged to her older brother.
That was, however, not the only hand-me-down in that picture. Louis also wore the same white jumper from Spanish brand Irulea that Charlotte wore in her first official portraits with George.
"We couldn't be happier to see little Princess Charlotte wearing the same cardigan Prince George once wore. It is a huge pleasure to be among the brands in their wardrobe."
Ana Pérez, People, May 6, 2018
It's been reported that the baby outfit was a gift from the mother of the children's nanny Maria. The outfit was from their shop in San Sebastián, Spain.
It wasn't only the recycled clothing that stood out though.
Louis' new photos, which were taken by Duchess Kate at the family's home at Kensington Palace, had a close resemblance to portraits taken of a then one-month-old Charlotte with George in June 2015. In that image, George could be seen planting a kiss on his sister's head in one of the shots, just like the new one of Charlotte and Louis.
Clothing recycling appears to be a norm for this Royal Family. In 2016, while on tour in Canada with parents Prince William and Kate, Charlotte wore a blue cardigan from Amaia that had originally been worn by George.
The older brother had initially worn it when he had visited his younger sister in the hospital as a newborn. Ejerique has been a favorite of the Royal parent's for their young children.
George wore a pale blue jumper from the brand in their official Christmas picture in 2015. It's expected that Louis' next appearance will be at his Royal christening, which is anticipated to occur in July 2018.
His mother will make her first post-baby debut at the wedding of her brother-in-law, Prince Harry, and sister-in-law-to-be, Meghan Markle. The wedding is set to take place at Windsor Castle on May 19, 2018.
Louis, who will be nearly four weeks old by then, will remain home, but his older siblings are expected to attend and play their part in the proceedings.
Please fill in your e-mail so we can share with you our top stories!