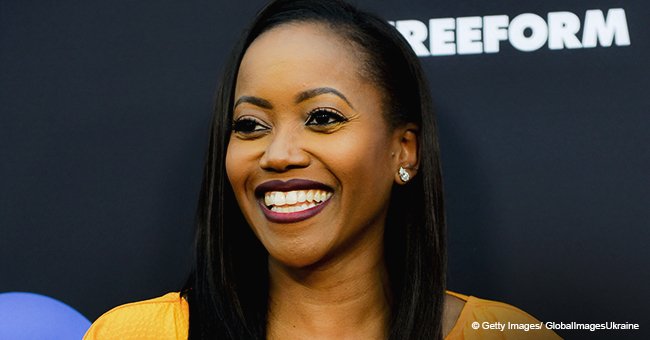 Erika Alexander has ben married to one of the Blackest white men for 21 years but they have no kids
- Celebritist has gathered from 'I Love Old School Music' that Maxine Shaw from 'Living Single' has been married to her husband more than two decades ago.
- Erika Alexander and her husband have no kids yet but the two are enjoying their adult life.
- The actress and her screenwriter husband shared a drawback on the path of their career.
Perhaps you remember Maxine Shaw from 'Living Single,' here is some facts about her.
Erika Alexander has a very interesting career as an actress and she was loved by many fans when she featured on 'The Cosby Show' and mostly for her role in 'Living Single.'
She won awards in the hit movie including two NAACP Image Awards for Outstanding Actress in a Comedy Series.
Erika Alexander has a way of living a hushed up lifestyle as she is not even seen well on social media, so we have little details about her.
Here is one thing we are sure about her; Erika has been married for twenty-one years to her sweetheart, Tony Puryear.
Tony Puryear is an artist and the screenwriter of Arnold Schwarzenegger/Vanessa Williams action film 'Eraser.'
She is married the 'blackest' white man, being that Tony grew up in the black neighborhood and he consider himself as black also.
He's often mistaken as being solely Caucasian but Tony is half white and half black.
Well, that's not the story; Erika and Tony have been married since 1997 and they are still growing strong.
They are one of the few that have stayed strong so far in Hollywood, hence the attention they got from us.
Another surprising thing is that they don't have any children of their own even after all these years.
People have tried to speculate why this is so but they best know their reasons for it.
They are doing well though Erika maintains a low profile and we know they both worked together.
They shared a major drawback in one of their works.
They released their new comic book series 'Concrete Park' which encountered a major rejection based on racism.
Here they are today, Erika still looks as good as she was in the days of 'Living Single.'
Follow the Source link to see more photos.
What are your thoughts about this couple who have stayed two decades together without children?
Source:
I Love Old School Music
, HitBerry.
Please fill in your e-mail so we can share with you our top stories!