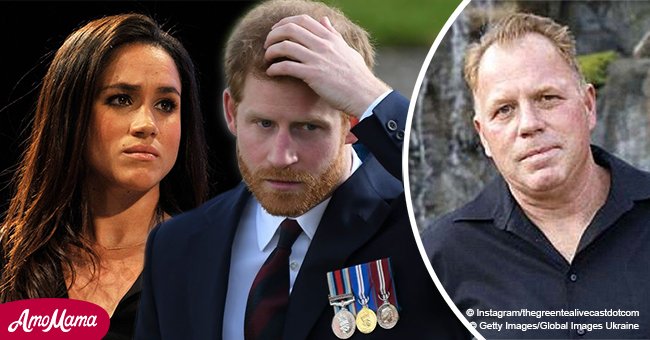 Meghan Markle's brother warns Prince Harry to 'call off' wedding in open letter
Thomas Markle Jr. claims that his sister, Meghan Markle is faking her feelings for Prince Harry and urged the royal to call off the wedding.
The 51-year-old argues that Meghan is not the right woman for him and that she is putting on a show in order to take advantage of the Royal Family by marrying Harry on May 19, 2018.
Markle Jr. hasn't spoken to his sister in seven years and revealed his disappointment for not being able to attend the Royal Wedding because he wasn't invited, as reported by Sky News.
In his opinion, 'family comes first,' which is why he believes that he should have received an invitation to the big day, instead of the thousands of 'stranger's' on the guest list.
Markle Jr. even claimed that his father, Thomas Markle Sr., the man he considers responsible for Meghan's success, hadn't been invited. The truth is that he was; he will be walking his daughter down the aisle on her special day.
Meghan and Harry's relationship was considered phoney by Markle Jr., who believes that she has just been using her 'below C average' acting skills to hide her true colors.
According to the bitter brother, Meghan has forgotten all about her roots and become a shadow of her former self. Markle Jr. now considers her to be 'shallow and conceited.'
He added that it was because of her selfish ways that their father ended up broke in Mexico after years of paying her debts and that without his help, she would probably be working at a diner these days.
Ultimately, the 51-year-old. issued a warning that Meghan would make a mockery out of the Royal Family and that the Royals should pay more attention to who Prince Harry's future spouse really was.
Meghan's brother's complaints made several headlines in the past few months, and they all focused on the fact that Meghan let fame get to her head, causing her to tear her family apart by choosing to ignore them.
Out of the Markle family, only her parents, Thomas Markle Sr. and Doria Ragland, will be in attendance at St. George's Chapel at Windsor to witness Meghan and Harry tie the knot.
Please fill in your e-mail so we can share with you our top stories!