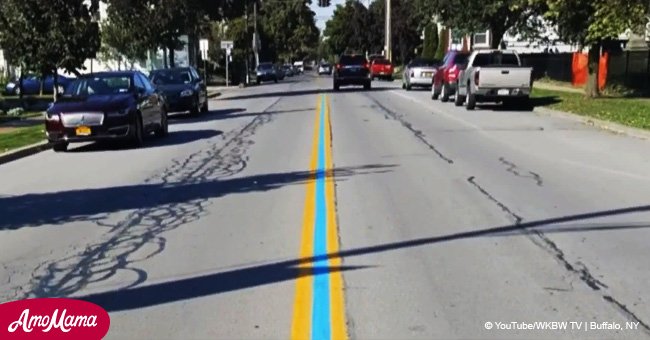 Mysterious blue line on Maryland roads explained
These strange lines have been appearing on the roads in certain states across the US, but there is a very good reason for them.
Ocean City in Maryland and some townships in New Jersey have started to paint blue lines on their roads as a way to honor their police force.
As reported by American Web Media, this blue line is being painted between the two solid yellow lines in the center of the road.
Police officers are paid peanuts for the work that they do, and so the respective communities decided to take action to find a way to thank them for their service in keeping citizens safe.
Ocean City has also recently been listed on TripAdvisor's top 10 beaches to visit, and mayor Rick Sheehan knows that it wouldn't be possible without the low crime rates that are kept in check by the incredible police department.
Officers in Ocean City are tasked with keeping all residents happy, from the retired beach community to the rowdy teenagers who like the location as a party venue. They also have great success with catching thieves.
But the line does not only serve as a gesture for the brave men and women in blue. The line is also a safety measure, leading people straight to the police station should they happen to find themselves in trouble.
Ocean City's blue line runs down 65th Street, which leads straight to the Ocean City Police Department headquarters. This serves to help visitors to the area as well.
Please fill in your e-mail so we can share with you our top stories!