Jane Fonda thrills fans with intimate confession about having sex at 80
Jane Fonda, best known for her outstanding roles in Klute (1971), Coming Home (1978), and The China Syndrome (1979) shared some aspects of her dating life.
On May 6, 2018, Extra went to the red carpet event for the Los Angeles premiere of Book Club, the new film that got together Fonda, Diane Keaton, Mary Steenburgen, and Candice Bergen.
The movie will address the life of four single senior ladies, who have been friends for a long time, experiencing wild and new sexual-related activities after their book club analyzed Fifty Shades of Grey.
That book inspired them to make their next chapter the best one. The comedy, which is set to be released on May 18, 2018, will also portray Craig T. Nelson, Andy Garcia, and Don Johnson.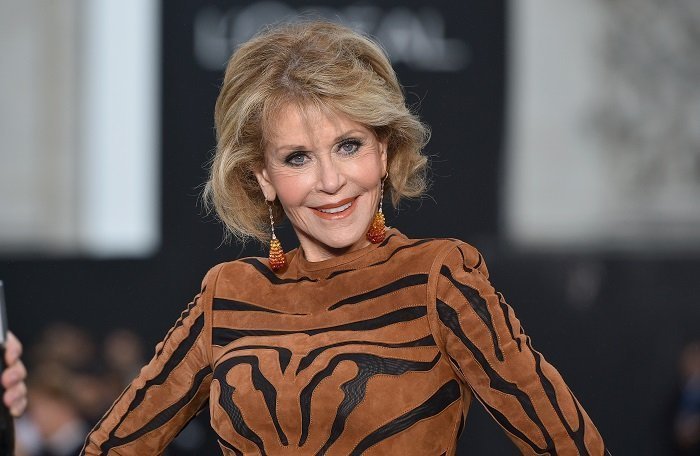 When asked, Fonda admitted that the movie was about two important things in life: friendship and sex, which was 'okay' for older women to have both, added the two-time Academy Award winner actress.
While that might be true for many people and for her character in the movie, Fonda's personal life is completely different. She revealed that she was not dating anymore but admitted she did it up until a couple of years ago.
She looks fantastic! She should definitely 'open the shop' back up lol
? 😊

— The Artist Carolina Teresita 🥰 (@ArtistCarolina) May 7, 2018
Jokingly, she said that she was 80 years old already so she had 'closed up shop down there.' Even though it was surprising, it was not the first time she made similar comments.
Us Magazine reported that the most memorable and recent ones took place in 2017 on The Ellen DeGeneres Show.
She's 80 and still looks fabulous.

— 💞Val💞 (@MolenaVal) May 7, 2018
In it, Fonda explained her personal experience with vibrators and pointed out that she tried different kinds of them while doing research for her Netflix comedy Grace and Frankie, where she works next to Lily Tomlin.
Fonda also talked about her sex life in 2012 when she confessed that her then-husband Richard Perry was the first man who actually satisfied her as she had lots of inhibitions in the past.