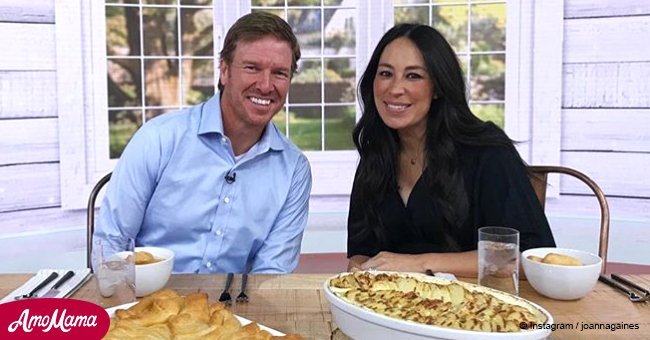 Chip Gaines has scathing response to writer who criticized his family
The reality celeb was quick to break his silence after being doubted for his family-first philosophy.
Chip Gaines, the star of Fixer Upper, responded to the USA Today writer Daryl Austin's column that claimed that it was impossible for the Gaines couple to make time for the family amid their massive careers.
In his column, Austin alleged that the Gaines' family-first philosophy was not realistic given that they were juggling so many things in their lives.
The writer stated that everyone is 'limited by the same 24 hours in a day' and that it was not possible to do 'all they've done (or even a fraction of it) and still have any real time left over for family.'
Further attacking the celebrity couple's busy schedule, Austin wrote, 'Frankly, I wonder where they even find the time to brush their teeth, let alone spend quality, one-on-one time with each child daily.'
Austin also wrote that the Gaines are doing a 'disservice' to the parents who are 'really' putting their children before their work. He explained that the couple is making the impossible task of balancing careers and a family life seem completely easy.
Gaines took to Twitter to address the concerns raised by Austin. In his post, Gaines claimed that Austin's column proved that the writer doesn't really know him
The reality celeb further admitted that if it ever came down to choosing between his family and his career, he would 'shut this circus down so fast it will make your head spin.'
After clarifying his stance on family values and philosophy, he went on to answer how he manages to juggle so many careers and also make time for the family.
His tweet ended with a claim that he and his wife, Joanna, were able to pull it off because they believed anything could be possible with God, 'including having an amazing family and career you love.'
Please fill in your e-mail so we can share with you our top stories!