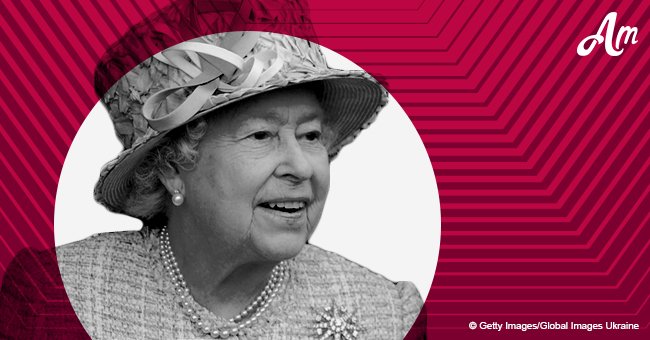 The Queen looks really happy as she attends the Royal Windsor Horse Show
The Queen just couldn't contain her excitement on Wednesday, May 9 as she attended the Royal Windsor Horse Show held in the private grounds of Windsor Castle.
Her Majesty looked quite casual while cheering on her horse Sparkler in the Flat Ridden Sport Horse event. Being an avid equestrian and a general horse lover, the monarch still rides, even at the age of 92.
The annual equestrian spectacular sees competitors taking part in a range of events from show jumping to dressage, along with displays from The King's Troop Royal Horse Artillery and DAKS Pony Club.
As reported by Express, sporting a decidedly off-duty ensemble, the Queen swapped formal attire for a powder blue cardigan, white blouse and tweed skirt, carrying one of her many trusty patent handbags from Launer.
Her Majesty stayed out of the sunshine, sitting in the shelter of her own wooden hut as she watched the proceedings on the first day of the equine competition. She was seen holding a pink rosette after one of her horses finished fifth.
The Queen was at the horse show without the 96-year-old Duke of Edinburgh, who is recovering from a hip replacement operation, with his attendance at the wedding yet to be confirmed.
The five-day equestrian event is located in the private grounds of the castle. Harry and Ms Markle's wedding on May 19 will have been timetabled to allow the Queen to attend the show and to make sure the nuptials did not clash with its organization.
The Queen mingled with fellow spectators at the prestigious show, which has long been an unmissable event in Her Majesty's diary. Both the Queen and the Duke of Edinburgh competed at it during their younger years.
Despite the bright sunshine, there appeared to be a slight chill in the air as one of the Queen's aides was forced to help her cover up with a padded gilet as she sat in the shade of her private box.
The Queen beamed as she watched one of her own horses compete in an event on day one of the competition, the five-day show is now in its 75th year and Her Majesty is believed to have attended every single year since it began in 1943.
Please fill in your e-mail so we can share with you our top stories!