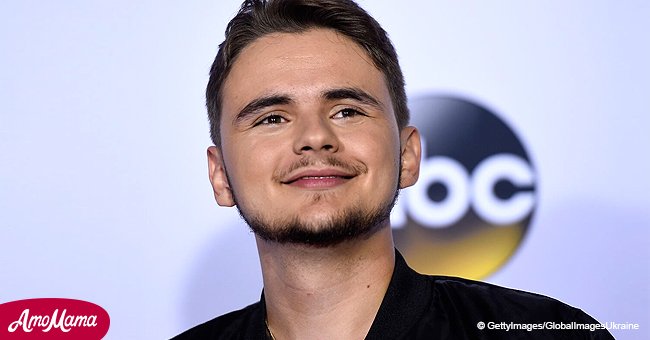 Secret girlfriend of Michael Jackson's son Prince revealed

Prince Jackson, the 21-year-old son of the late Michael Jackson kept his relationship secret for a year. The couple met through mutual friends.
In March of this year, Prince shared a photo of his girlfriend with his 450,000 Instagram followers. Even though he didn't mention her by name, he made it clear that they were dating.
In the caption, he wrote: 'I had such an amazing time in San Francisco celebrating our year together.' It was later revealed that her name is Molly Schirmang, also 21.
As reported by The Sun, the couple met at the Loyola Marymount University in California, and mutually decided to keep their relationship out of the limelight.
His fans rushed to the comment section to congratulate the young couple. Instagram user Cyni Elend remarked that it was a beautiful photo and wished them lots of 'happiness and love.'
On the same post, a user known only as Papa Jones said that the late Michael Jackson would be proud of his son.
Michael Dimitri Machado also congratulated the budding TV presenter on his anniversary while Jeffrey C Jenkins said he is delighted that Prince 'found love and happiness.'
Prince's younger sister, Paris Jackson, commented on the post to give her approval. It warmed her heart to see how much joy the young couple bring to each other.
In response, a user known as KC Cush commended Paris for being such a wonderful and supportive sister.
Prince is the eldest of Michael Jackson's three children. Paris is 20 years old, and they have a 16-year-old brother B.G, who was formerly known as Blanket Jackson.
In an interview with Today, Prince revealed that he shares a strong bond with his siblings.
"Me and my siblings, we get along really well, specially my sister. [...] And B.G.'s just so mature for his age – it's a pretty strong bond."
Prince Jackson, Today, Oct. 31, 2017.
Please fill in your e-mail so we can share with you our top stories!