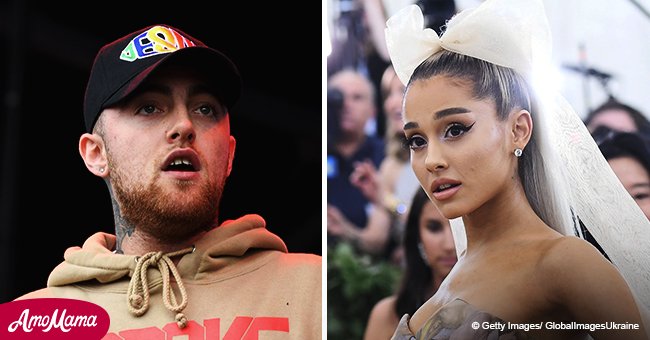 Ariana Grande and Mac Miller suddenly call it quits after 2 years of dating according to TMZ
Ariana Grande and Mac Miller have reportedly split up after dating for two years. According to Hollywood Life, the couple just called it quits without any warning. We bring you more on their relationship.
Another celebrity breakup – this time, the lovable Ariana Grande and Mac Miller duo. The split, which was reported by TMZ seems mutual due to the couple's busy schedule. The two of them are at the peak of their respective careers, and so they have been living in different cities for the most part. Sadly, they could not hold it together any longer.
In a touching tribute posted on Instagram, Grande called Miller "one of her best friends in the whole world" and wished him well.
"I respect and adore him endlessly and am grateful to have him in my life in any form, at all times regardless of how our relationship changes or what the universe holds for each of us. Unconditional love is not selfish. It is wanting the best for that person even if at the moment it's not you. I can't wait to know and support you forever and I'm so proud of you."
This message gave the implication that Miller may have called it off.
Interestingly, a source for Life & Style Mag says the couple was talking marriage. "They've discussed locations, guest lists, and honeymoon destinations. Mac's talking a wedding in Hawaii, while Ariana says she'd be fine marrying in her home state of Florida and honeymooning in Hawaii."
The two were last photographed together in March, but have been constantly posting on each other's social outlets. They started dating in 2016 after collaborating on their hit song, "The Way." Miller made the relationship official when he spoke about it in an interview with the Breakfast Club. "Just because we are two people who are in love and have a great relationship doesn't mean that I'm gonna get weird about this incredible music that we also make together. All I'm saying is, 'Yeah we're together, cool." The rapper canceled two shows to be with Grande after the Manchester bombing at her concert in May last year.
We are saddened by this breakup but wish them well. Talk to us in comments.
Please fill in your e-mail so we can share with you our top stories!