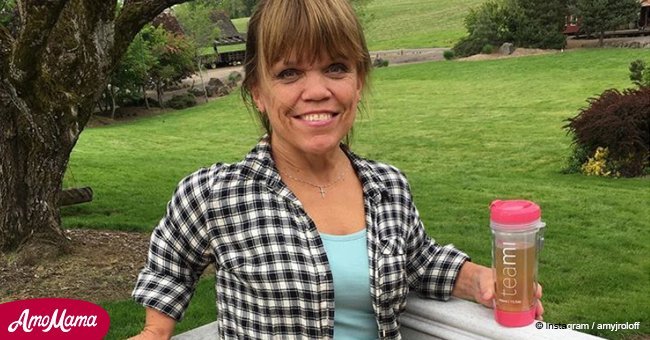 ´Little People, Big World´ matriarch Amy Roloff looks lovely in new pic with bae on motorcycle
Amy Roloff shared a photo of herself and her beau, Chris Marek, looking sweet and smitten with each other as they ride a motorcycle.
The Roloff matriarch and her boyfriend's romance seem to be growing strong in spite of the endless criticisms of their relationship from fans and their doubts about Chris. Amy continues to post photos of them on her Instagram, showing the haters and doubters that they're here to stay.
In the picture she posted, the two wore helmets and sunglasses to keep themselves protected. They also wore huge smiles. It seems that all is going well with them as Amy wrote:
"Can't wait to go motorcycle riding again w/ Chris soon when the weather is nice. What a blast! Watch TLC Little People Big World TONIGHT and see our adventurous ride- We Did Have A Great Time! (smile and heart emojis) Also the birth of my granddaughter and life as new parents. Life is good. Thank you so much for watching and all your support and encouragement. The best!"
She then added a number of hashtags: #motorcycleride #adventures #lifemoments #amyssecondactcontinues #newparentslife #lovebeingagrandma #grandmaroloff #tlc #littlepeoplebigworld #editedreality"
Amy was referring to the time when her daughter-in-law, Audrey Roloff, gave birth to their first child. It was September of last year when Audrey and Jeremy welcomed their daughter, Ember Jean.
In an interview with US Weekly, the couple chose the name Ember because "campfires have been such a big part of our love story." They also said that Ember looked more like her dad.
When they were asked if they wanted more children, Jeremy disclosed that they like to have a big family.
"We like the idea of a big family."
Audrey also revealed that she would want to have four children.
Please fill in your e-mail so we can share with you our top stories!