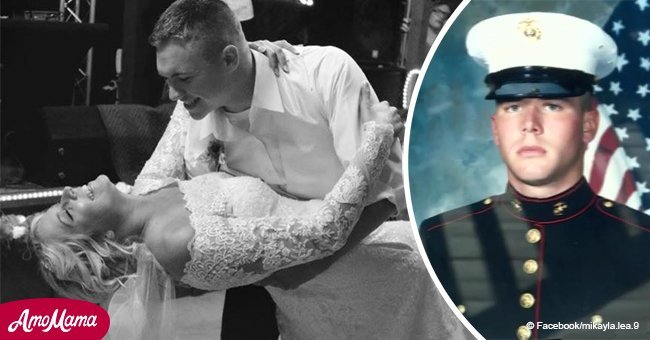 Bride received emotional wedding surprise in honor of her late father
On her wedding day, her father's former colleagues orchestrated a surprise that she would remember forever.
Mikayla Wroten lost her father, David Poling, a decade ago. Poling was serving as a probation officer with the Gallipolis Municipal Court when he drowned in the Ohio River as he was in pursuit of a suspect.
Wroten was only nine years old at the time when her father passed away.
As the day of her wedding drew closer, Wroten realized that she won't be able to have that special father-and-daughter dance on her reception. She was saddened by the thought.
Although, little did she know, her father's colleagues and closest friends had something planned for Wroten.
Sheriff Matt Champlin said in the interview with WSAZ, "We wanted to be able to give her on her wedding day, the little piece of Dave that couldn't be there, that each of us carries with us every day."
According to Champlin, the brain behind the idea was Sgt. Adam Holocomb of the Gallipolis Police Department.
On the day of the wedding, a number of officers were dressed in uniform. All of them took turns and danced with Wroten during the father-and-daughter dance.
Talking about the surprise, Wroten shared, "Even though I do have a great stepdad now in my life, he wasn't there you know, my dad wasn't there to dance with me and it was something that was heart touching for me and I remember just looking around and taking it all in."
As for her husband, Wroten and Dakota met when they were four and five years old.
Dakota shared that he is following the footsteps of his father-and-law and wanted to be in law enforcement. His dream was to become a Gallia County deputy.
"I saw that man impact more people in life and death than most ever will in an entire lifetime and that's kind of my goal, to affect someone the way he did me," said Dakota.
Please fill in your e-mail so we can share with you our top stories!