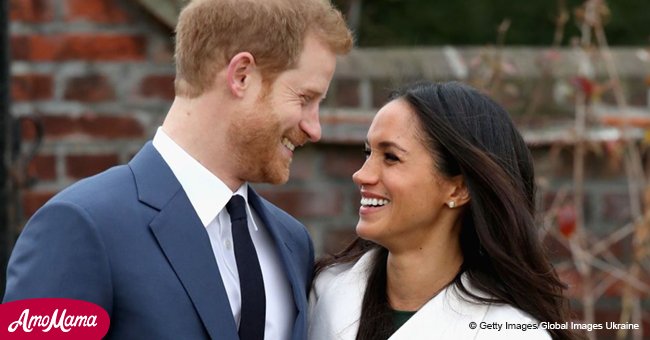 Meghan Markle can abandon a traditional accessory to her wedding dress, according to expert
Surprisingly, there appears to be no rule about wearing this garment.
One of the most talked-about events of the year is less than a week away.
On Saturday, May 19, the younger son of Princess Diana and Prince Charles, Prince Harry will marry his fiancé and American actress, Meghan Markle.
Trivia about the grand ceremony continues to be revealed, and trendwatchers continue to discuss one particular aspect of the wedding – Markle's royal bridal gown.
The exact details of the dress that the 36-year-old will be wearing have been kept under the wraps, however, the latest discussion has been around a very special accessory of the bridal attire – the veil.
The veil has been a traditional part of the bridal outfit and has been worn by commoners and royals alike. However, a recent article published by Express revealed that wearing a veil is not mandatory.
The veil has been more of a tradition, worn by women as they walked down the aisle, exchanged their vows and the wedding kiss after the marriage was officiated.
This revelation has given rise to the question whether the age-old tradition will be adhered to by the new royal bride-to-be.
The extravagant ceremony commemorating the nuptials of Prince Harry and Markle has deviated from quite a few customs and traditions so far and wearing the bridal veil could be another such custom to be disregarded.
Over the years, the brides of the royal family stunned fashion enthusiasts with the elegance and sophistication of their wedding looks.
However, there has been no exception to the tradition of covering the face with a white sheer or semi-sheer veil.
Wedding veils were donned by Duchess Middleton, Princess Diana and the Queen herself.
The moment when Middleton's father lifted her veil before leaving her at the aisle is still remembered as a remarkable one.
Please fill in your e-mail so we can share with you our top stories!