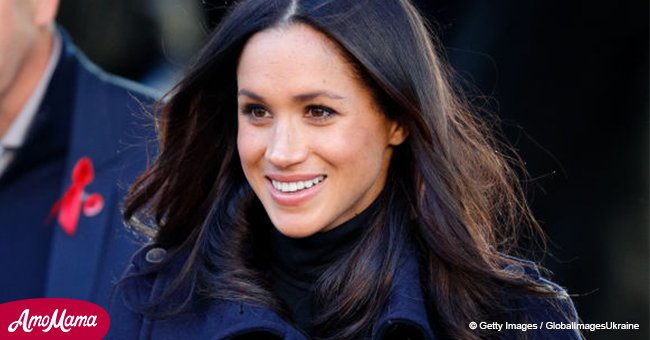 Meghan Markle's mom quits job, dad won't attend wedding: new reports
Meghan Markle's parents are in the spotlight currently for different reasons. Doria Ragland, Meghan's mother, is said to be leaving her job.
While, Thomas Markle, Meghan's father has said he won't attend his daughter's wedding. Both stories were reported on by Us Weekly on May 14, 2018.
A source close to Doria Ragland shared that she had quit her job at a mental health clinic in Los Angeles. "Doria is no longer working at the mental health clinic in the Los Angeles area. It was Doria's decision to leave," the source revealed.
Ragland's decision to leave her job is said to be happening so that she can open her own private practice. Her news, luckily, won't affect her daughter in a negative way, unlike Thomas Markle's news.
Ragland's decision came up on the same day that Thomas, 73, claimed to TMZ that he would no longer attend his daughter's upcoming wedding to Prince Harry. He made this statement after footage was released of him seemingly staging photos with paparazzi.
Thomas confessed that he looked "stupid and hammy" in the images. He also shared that he regretted his decision to listen to the photographers.
"She has talked about starting her own private practice, focusing on working with elderly patients."
Source, Us Weekly, May 14, 2018
The father of the bride also told the publication that he had suffered a heart attack six days earlier. He revealed that he checked himself out of the hospital because he had planned on going to London for the wedding.
On May 4, 2018, Kensington Palace had confirmed that both of Meghan's parents would attend the Royal wedding. The two got divorced when the former actress was young.
At the time of the statement by Kensington Palace, Thomas had planned on walking his daughter down the aisle. The statement had further read that Meghan was delighted to have her parents by her side on her important occasion.
She and Prince Harry had been looking forward to welcoming her parents to Windsor for the wedding. However, now a source close to the bride has revealed that the former actress "doesn't want to let anything ruin her day and is trying to keep focus on the weekend."
Meghan and her fiancé initially announced their engagement in November 2017. At the time, Meghan's parents had released a statement via Kensington Palace.
It read that the pair was incredibly happy for the couple. They shared that their daughter had always been a kind and loving person.
Meghan's parents added that seeing her marrying Harry, who shared the same qualities, was a source of great joy for them as parents.
They further stated that they wished them a lifetime of happiness and were very excited about their future together.
Please fill in your e-mail so we can share with you our top stories!