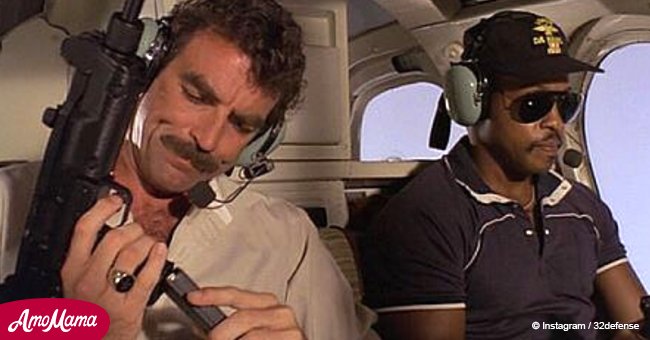 CBS reveals first look photo of new 'Magnum P.I.'
Jay Hernandez will be back on television to play the role of Thomas Magnum, the famous private investigator from Magnum P.I.
The original show ran from 1980 to 1988 and it was one of most popular series at the time. Tom Selleck, who played Magnum at the time, became an icon thanks to his role.
But, although the show was picked up and chosen for a reboot, it didn't come without some changes, and CBS, the network responsible for airing it, shared the very first photo on Twitter.
Fans were able to lay eyes on Hernandez at the wheel of a red convertible. Whether it is a new one or a Ferrari 308 GTB/GTS, the model used in the original show, it is yet to be revealed.
The reboot is set to follow the same concept: Thomas Magnum, a former Navy Seal, using his military knowledge and skills to become a private investigator in Hawaii.
But, instead of arriving at Hawaii after fighting in Vietnam, like Tom Selleck, Hernandez's character will be arriving after serving in Afghanistan. Jonathan Higgins character will also be replaced by his female counterpart, Juliet Higgins.
In the 80s' version, Higgins was played by John Hillerman, but in the new one, Perdita Weeks, the British actress from Penny Dreadful, will be in charge of being the female lead.
Apart from the minor changes, Magnum P.I. will follow its predecessor's path quite closely, and the struggles that war veterans face on a daily basis will be one of the strong points of the show.
Donald Bellisario and Glen Larson were the men responsible for bringing Magnum P.I. to life, but CBS' version will be run by Peter Lenkov and Eric Guggenheim.
The two have previously worked together in the revival of Hawaii Five-0 and are quite familiar with the show. It is yet to be revealed whether Tom Selleck will be involved in the project since he currently stars in Blue Bloods.
Please fill in your e-mail so we can share with you our top stories!