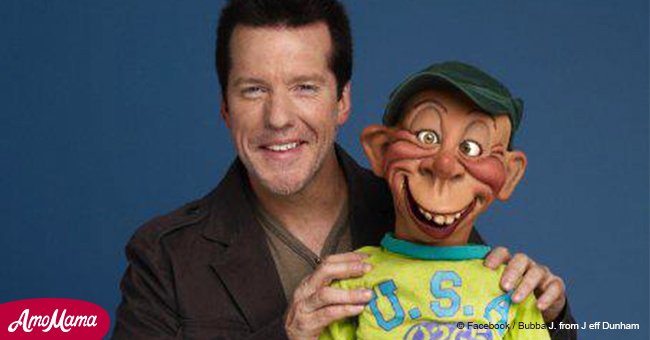 'Secret' tapes reveal Bubba J's real feelings about Jeff Dunham
Jeff Dunham, one of the most famous ventriloquist and comedians in the U.S. was 'victim' of one of his very own characters, known as Bubba J.
In a video uploaded to Dunham's YouTube channel, Bubba could be seen talking to a reporter about the truth behind the jokes that he says during the stand-up shows he and Dunham work on.
The interview started with the reporter asking if he liked to work next to Dunham, to what Bubba said no. Without knowing that there was a 'hidden' camera right in front of him, Bubba was honest and said that nobody put words in his mouth.
He added that Dunham was the 'CNN of comedians,' which meant that if people listen to him long enough, they would be praying for an infomercial.
Apart from that, he said that Dunham made him tell 'fake jokes' and went on to attack CNN saying that he wanted to order the 'CNN Special,' which was a 'Nothing Burger' with Russian dressing.
The same video also showed that a reported went to Dunham's house to see if he had something to say about Bubba's comments, but he just refused to say anything, hopped in his truck and left home.
Dunham's video, which was uploaded in July 2017, was a clear way to mock the scandal between President Donald Trump and CNN which also took place in 2017.
Using his Twitter account, Trump confessed to being 'extremely pleased' to see that CNN was exposed as 'fake news and garbage journalism.' The reason he did so was that the famous news outlet published false news.
According to Washington Examiner, it was about a Trump transition team member and their alleged ties to the Russian election meddling. After it was revealed that it was fake news, three CNN reporters stopped working.
Please fill in your e-mail so we can share with you our top stories!